Start An Online Business For Free Now
I found this article "26 Businesses You Can Start For Free"  and I thought I'd mention the top five here.
They are not all online business ideas. I am going to mention some that are.
Guess what Number One is! (my personal fave, fyi).
Blogging, as in monetized blogging.
The author, Briana Morgaine, discusses the elements a would-be blogger needs to work toward success:
Pick a topic or niche you are passionate about

See if vendors of this product (digital or physical) have an affiliate program so you can sign up to promote it

If you want to write an ebook where can you get the best format/publishing/ guide
Those three points encompass a lot of know-how.
LEARN HOW TO SET YOUR BLOG UP PROPERLY FOR FREE
Just click on that link to start learning the easiest and best way with detailed classroom instruction.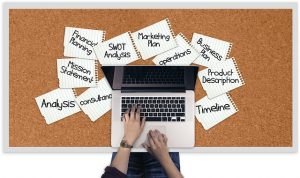 Resume Writing
Especially if you've had work in HR and participated in the hiring process, you could do very well at this.
Even if you haven't, knowing or learning Microsoft Office or Libre Office (a comparable free office suite) will set you up to write good resumes.
You can learn almost anything on Youtube!
If you chose this area in which to make money you would do the following:
Learn to write a blog with which you could promote your resume business

Sign up on Fiverr to advertise your services

Sign up to Canva and learn how to make images (good for your blog posts too)
Study your competition to see what their web sites look like. This will help you develop a unique approach so you can stand out and get clients.
Start now.
If you're working full time and are over 50 or over 60, decide how long you will take to learn the skills you need to move forward.
Decide how many hours a week you will work on this project.
CLICK HERE TO START TWO PRACTICE WEB SITES FOR FREE
When you click on that link, know that you'll have seven days to study professional classrooms. Clear your social schedule lol!
Related material: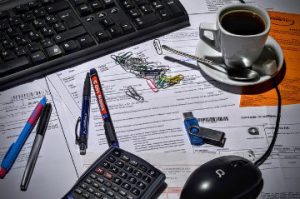 Example – Gardening And Landscaping
Are you a retired gardener or landscaper? Or have you grown a garden for years and acquired the green thumb skills?
The physical aspect of this business requires strength (or hiring it) and up front money for products.
Here's where I'm going – without laying out those thousands of dollars, you can make money blogging about:
Gardening equipment

Outdoor patio furniture

Soil mixes

Compost bins

Seeds pots and planters

Containers for gardens

Potted trees

Gardening aprons, stools, sun hats, sun glasses and sunblock!
You could easily write more than a hundred product reviews about all those items.
Think about where your readers would go to buy them:
Target

Walmart

Amazon

Ebay

Etsy

Home Depot

Lowes

Overstock
And others.
You can sign up to be an affiliate marketer for any or all of those retailers. When your readers go to them from your blog links, you will make a commission from their purchases.
I explain more about this here: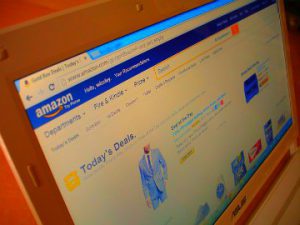 The place I recommend for where you get started, the Wealthy Affiliate web site, teaches you the necessary legalities of affiliate marketing and makes it easy for you to include disclosures on your blog.
I picked this article to review because it is the most recently written article on page 1 of google results today. Also, I had no idea Paypal ran articles like this, because I'm in such a hurry when I log in to do a transaction! 🙂
A major point this Paypal article makes is, do you want to buy a website or make your own?
Buying a website may involve thousands of dollars!
And then, you may end up hiring someone to customize it, which won't be cheap.
You can use Wix, Weebly or Blogger to make a site, but it won't be "dot com". It will be Wix, Weebly or blogspot.com. And you won't own it! They will.
Investing the time into making your own website(s) gives you a huge advantage. You will know what's "under the hood".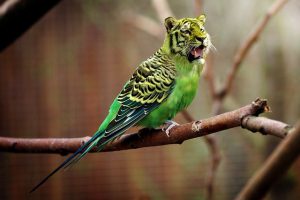 Want to change the image heading an article? That will take you a few minutes. You will have learned how to:
Find free images

Resize, crop, compress, and otherwise customize them for your blog

Put on or take off borders

Add text like your site url or your brand phrase
That's just one thing you'll be able to do. That's just one skill out of hundreds you will learn.
Your blog is your business and you will have control over its appearance.
You will also have control over its Presence. Meaning, how easily the search engine users find you.
Search Engine Optimization is an acquired skill.
You want to pick the search words, or keywords, that people are using to find things on the web.
There are many good keyword search tools that you can buy to hone this.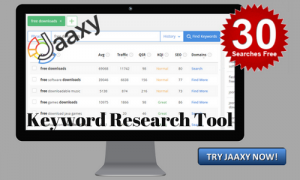 The keyword tool Jaaxy is included in the Wealthy Affiliate Membership.
30 searches in Jaaxy are included in the Free Trial you can view here.

You can also get Jaaxy to use outside of Wealthy Affiliate.
To Wrap This Up
There are different ways to start an online business for free now.
Make a list of your skills, interests and hobbies. What stands out?
Do you make something that you could sell? A craft work, jewelry, or art work? That could go on Etsy, Amazon or Ebay.
You will need a blog to promote it, just like you would affiliate products.
You might see articles on line about promoting products without a web site.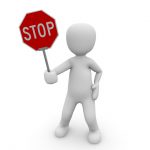 When you follow the information you'll find that you need to buy traffic to make this work. Will that be $100 USD a month or $500 USD a month?
Ka-ching! It's easy to see who is making the money there! Don't go for those!
LEARN TO START AN ON LINE BUSINESS FOR FREE NOW
With the Wealthy Affiliate system, you'll have help all the way.
I think you'll be awestruck, quite honestly, to see how much help is offered by the seasoned members of the site who design images, buttons, short cuts, and just give them away!
Any questions? I'll answer them here, or I'll see you in there!