Senior Low Income Living – Who Is Ready To Stop Working?
The topic of senior low income living can refer to many things. Some seniors can no longer enjoy luxuries like a yearly cruise or fly to a far away resort, unless they continue to work full time.
Yet the majority live way below an income that is even comfortable. Tens of millions cannot retire at the full retirement age, and need to plan for when they cannot work at all. This article will help you with getting a picture of how you can earn income on the internet – no scam! – and how you can get started with a ton of training for no cost, no payment information asked for.
At http://www.seniorliving.org/lifestyles/hud-senior-housing-programs/ an article states that " A private room in a Virginia nursing home would now cost $82,125 a year; in 10 years, the price tag goes up to $133,773."
That is one example of living in retirement and it is irrelevant to the many seniors who are trying to figure out how to retire sometime in the future. Their budget isn't anywhere near that amount!
So what is relevant to you right now? Something like:
Will I (we) need to sell our home and move into something much smaller?

Is there a better city for me/us to live in on a low income?

Is a senior community of folks about my age better – and will the cost be low enough?

Is my neighborhood still as safe as it was when I/we chose it or should we change?

Can I/we still live close to the family?

How will I get assistance for living if I need it?
In Portland Oregon a 55+ community living center starts at $695 a month. In Algonquin, Illinois, near Chicago, "low income affordable" units start at $2153. Yikes!
I Need Help For Rent!
If you search "rent help for low income seniors" you will find many sites for applying for government assistance to subsidize your rent or monthly utility bills. It would be good to examine all of these and see if there is any program you should get into.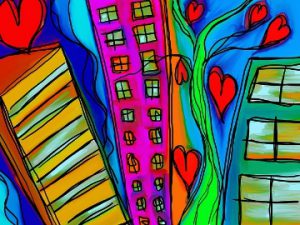 Waiting lists for subsidized housing can be years long, so apply now!
In a recent article on this website I talk about ways to learn how to start a home business with blog writing for money. Click here if you'd like to see my recommendations.
This entire website is dedicated to showing seniors (and the disabled) ways to make money at home on the internet. And every aspect is covered.
All my articles take you to a world class training site where you can learn every detail right from scratch, about building a good website and choosing venues that will lead you to earn commissions from retailers or single vendors.
Still Working But Want To Retire?|
Millions of seniors have not been able to save the $1,500,000.00 amount recommended to live in retirement, at about 65% of the annual income they used to have.
Many seniors keep their jobs after full retirement age and save their social security benefits as best they can for a few years. That's a very small safety net compared to 1.5 million dollars.
Some opt for a reverse mortgage of their home to increase their income. Read about reverse mortgage risks here, and view your choices with the help of an attorney.
Many don't have a problem with keeping a roof over their head, but would like to enjoy their senior years with a challenging and exciting business they can do at home or from on the move – and that's why I would like to help you with this information.

What Is The Process To Build A Website?
If you have never worked with a website, never mind built one for yourself this can be an intimidating idea. Your solution is to get what you need for:
Website building tools for free

Internet marketing strategies for a small business

Get it from proven internet marketing strategy specialists

Learn true beginner internet marketing training so you don't fail

Discover what are the the best affiliate commissions you can earn with a blog
Here are the details I've outlined for you about Wealthy Affiliate University  – Click!- a huge educational site with not only video classrooms that take you through each building block of a website, but support you with thousands of Q&A's on every topic.
This website is "alive" meaning it is updated daily because the internet how to's change from time to time. Also the site owners improve it for users continually.
You will first get a free online internet marketing course with no personal details asked except for what you feel like sharing within the community.
After training and building TWO trial websites (for free!) and gain insight as to how you can become a professional blogger, you can elect to continue training at the rate of $49.00 a month for access to the volume of tutorials, and the new weekly webinars.
Click here for the best free internet marketing training online!
If you have any questions or comments about this training please leave it below! I will get back to you.