Careers For Seniors Over 60
Many seniors today are eager to start their own business or continue their careers after retirement. They're no longer content to become inactive – nor can most afford to completely retire. Most of this article will deal with jobs for seniors over 60 working from home , but below I'll review five options of offline careers for seniors over 60.

First, however, certain aspects of lifestyle are considered by seniors looking to make a change. Do the following items interest you?
Traveling while earning money

Setting your work hours in order to spend time with family

Living a nomadic lifestyle, part time or full time

Drawing from your past, and valuable experience to blog and sell services or products
Read on for more information or just jump to this start page – and off you go to a new adventure!
As for those off line jobs: One: Civic Ventures, a California non-profit, conducted a survey that showed over fifty percent of retirees would like to work in a company that contributes to their community. A retired person (not always technically a senior since they may gave been forced into retirement early) may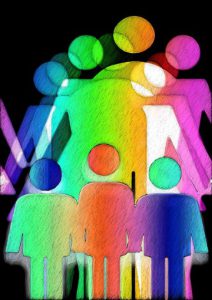 fulfill a passion for helping:
The environment and wildlife

Special needs adults or children

The organizations that advocate for the elderly and disabled

Tutoring students
Check your locales for non-profits that are hiring. A full time or part time schedule is usually possible. Depending on income needs, choices exist!
Two: In the field of education opportunities exist. Many jobs have been cut back and replaced by part time hours in teaching and in libraries. Some further education may have to obtained to work in school systems, or teach in junior colleges. It's a good way to go if you need more money in retirement and like to remain in a social environment too.
Three: Home health aid and nursing involve government programs in many countries and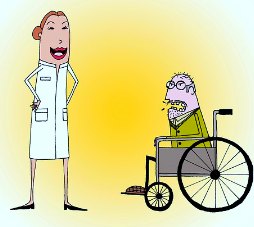 provide both full and part time hours. Some are paid at a lower rate but allow for time and gas mileage on top of the salary.
Four: Freelance as a bookkeeper or tax preparer. If you have experience in these fields, it is possible to build up a client base and earn sufficient income into the future years. I personally know a couple of seniors who trained with H&R Block to work for them seasonally, and they also picked up some clients independently.
Since neither of these are daily activities, time can be spent traveling, and just "being retired", doing what you want.
Five: A company may hire back retirees as independent contractors. There are benefits for them to do so:
The former employee knows the company's services inside out

It is cheaper because no benefits or payroll taxes need to be paid out

The now independently working individual can go with her or his preferred schedule

The independent contractor can now also promote their new professional consultant business and work anywhere
Jobs For Seniors Over 50
I'd like to include this age bracket because often lay-offs, health problems, and parent care can waylay a person in their fifties. An individual may opt out of a high demand (a sixty to seventy hour week) corporate job to take care of a parent, or to maintain their own physical or mental health.
Can I Make Money Fast Online
No! Fast being relative. When you start any business how long would you give yourself to succeed? Six months? A year?
Many seniors want to learn how to conduct business on the internet from home. It can be profitable, and you will never suffer from the age and gender discrimination that is still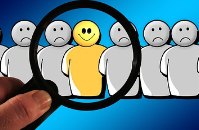 practiced in modern employment fields. You can brand yourself anew with a nickname on your business website(s) if you wish.

Certainly no affiliate marketing program is interested in your age or gender if you're bringing them customers!
How To Make Money Selling Products From Home
Earning income to have cash in your wallet for some fun items beyond the bare necessities will make retirement a lot more interesting than struggling on a shoestring budget.

Affiliate marketing in a nutshell: you, a writer with a website, can become an affiliate of Amazon, Target, Walmart, to name just three of many large retailers, or of individual products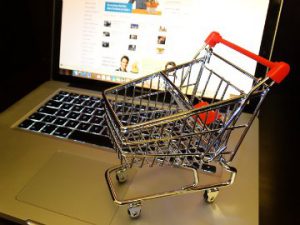 (vitamins and supplements for example).
You review these products and learn how to attract visitors to your website(s).
If you don't know how to build an attractive and competitive site, or blog, you join Wealthy Affiliate University and learn every single step it takes to build a successful site.
Here is my full review of Wealthy Affiliate explaining why it's the number one training and support community online.
Make Money With ClickBank And Blogger
ClickBank is a huge marketplace of digital products. Its categories of information are numerous. Becoming an affiliate of ClickBank is free. Using a free Blogger blog is free. Google owns Blogger and will allow a blogger to sell on its platform if the posts are unique and provide value to its readers.
Here is a detailed article about ClickBank. And now for a better idea of how to make money with ClickBank products:
Join Wealthy Affiliate with a Starter Account that's good for 5 classes of training, no money upfront

This period includes the basics of how you can build a web site with step by step guidance

Continue after your free training period for a month at $49.00

If you decide to build your business for long term gains, continue at $49.00 a month

You will be given a DOT COM – usual cost between $20-$30 a year.
If you develop a blogger blog, you will have to UNpublish your articles and then publish them at your dot com site, or write brand new articles. That's very time consuming work!
To start a real blog is a better investment of your time and energy. After all, you're thinking about a way to make money working on your computer for years to come! True?
The icing on the cake is– you can write for any niche (the exact group of people who are buyers for the products you choose to write about). And, you can write for those shoppers because of your previous skills. Those skills may be from a previous career, or from your hobby interests.
More Consumers Prefer Online Shopping
This is an established fact. It's a time/energy/gas/ savings that everyone is used to now. This is your EDGE as an affiliate marketer!

Facebook, Twitter, Google Plus and Pinterest, all social media, can be used to broadcast your websites. It for sure is easier than setting up a table at a swap meet taking the chance that shoppers will stop by and spend.
Once you get going, email marketing can be added to stay in touch with online customers.
O.K., I may be getting way ahead now, so I'll stop! Anything I have alluded to in this article is covered in Wealthy Affiliate's website training. Promise!

Things change periodically online and it's crucial to stay current. That is another reason why I recommend Wealthy Affiliate for training. It is updated constantly both by the owners and seasoned professional members.

Internet marketing is a method to increase your retirement income. It is a great opportunity with which to create careers for seniors over 60.
Yet, for a senior it is more than that. Learning new skills and activating your mind is a whole different and very valuable investment in – yourself!

I know you'll be surprised at what you can learn in a few days!
Please let me know if you have any questions or comments! I will get back to you!