What is The ClickBank Affiliate Marketing System
The ClickBank Affiliate Marketing System connects the creators of digital products (e-books) that cover a huge range of products, with buyers looking for the information. What is the ClickBank marketing system? I discuss it below.
ClickBank has twenty three categories of "niches" or topics to promote. The authors of these items have already produced Pitch Pages, or sales pages, where a blogger sends readers, to buy the product.
This blogger is an affiliate marketer. For example, in the gardening niche, here's a blog  Off Grid Lifestyle. Click on that blue link  and take a quick look.
The top post shows an amazon link (another affiliate program), but most of the links on the blog go to a ClickBank sales page.
Click on the yummy picture of vegetables to the right. It will open to the sales page. If you were to buy the digital ebook, the blogger would get a commission on the $39.97 USD sale.
ClickBank commissions are often about 50%.
For my first few years in internet marketing I sold only ClickBank products. And that was well worth my time! How did I learn to do that? I was introduced to an affiliate marketing training site to which I still belong. I was able to test drive it with a free account. Maybe you will too? 

Best Affiliate Program Commission
ClickBank truly offers a great opportunity for seniors, the disabled, and any individuals who want to start affiliate marketing with a website.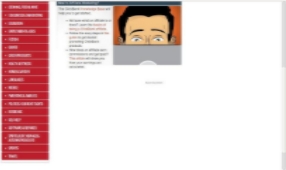 The worried face in the picture is a person who wants to learn to work on the internet. There are three links to click on in that place on the site. They are:
"The basics about being a ClickBank affiliate"
"This guide"  which is going to walk you through signing up
"This article" which explains how earnings are calculated as you refer buyers
Signing up is typical in that ClickBank needs your personal information in order to pay you!
You don't even have to tell them all of it right away, but once you've made some money and want to receive your commissions, you will then complete your tax information.
Baby Boomer Discrimination
We have all heard of ageism in the workplace. To my astonishment, in 2015 Joanna Lahey  at PBS reported that age discrimination starts as low as thirty-five years of age.
What hope does a senior or disabled person have if they're searching the top jobs for retirees?
However, if an individual decides to take the plunge and learn something like the ClickBank affiliate marketing system, he or she can avoid the baby boomer discrimination, or any kind of exclusion in the opportunity.
How to do business online from home is a big topic, yet training is available. I have written an article that covers the following topics:
"

ClickBank Affiliate Marketing – Newbies

Must Have Affiliate Marketing Tools!

Online Business For Seniors"
and this page is here to bring those ideas together.

Internet Business Ideas – Women
And from the PBS article mentioned above – "Editor's Note: Older women workers now make up half of the long-term unemployed."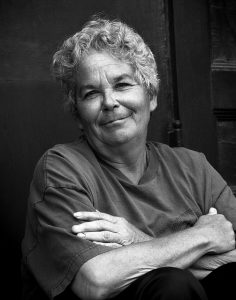 I highly recommend ClickBank as a venue for one of seniors biggest problems – first in line for lay-offs. Anyone who has had a job knows how discreetly discrimination can be applied in the workplace jungle.
A quick look down the categories of topics here reveals the variety that might be of particular interest to women, or to men, and their gender's knowledge and experience.
As well,  there  are many common to all. That is not to say that any topic, or niche is gender specific but let's face it, the genders (all of them) have more hands on history with different areas of life.
To add something important, affiliate marketing is an Equal Pay income potential. No seventy-three cent dollar or equivalent that women in most places receive in commissions!
Beginner Internet Marketing Training
There are no totally free home based jobs. However, you can start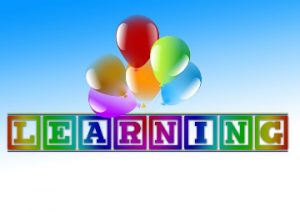 some training with no cost on top of your:
Computer

Internet service

Power source

Time and place to sit and learn
You can find out what a basic website is like and how you set it up to start talking (writing in a relaxed conversational manner) about your chosen niche or product.
What Are The Best Niches For Affiliate Marketing?
The best answer to that is, the niches that hold your highest interest, topics you can really talk up a storm about that you love to share with people. And I bet you can find some on Clickbank.
Look at all the categories that interest you. Seek results by the Popularity "High To Low" filter.
You will see the products with the highest commissions (some as high as 75%). Click on their titles to see the sales pages, and read all the way down. Some are a tad over-the-top but do well.
One warning: some ClickBank vendors give their affiliate marketers sales pages that are "booby-trapped". For example:
Your reader clicks from your blog page to the vendor's offer page

Right at the top is an email address capture box (for a free sample maybe)

You have now lost that reader which YOU referred to the vendor
Thus the vendor benefits from your work, and you don't get a commission.
Just don't promote products that have these "leaks" from you to the vendor.
Most sales pages only give "Add to cart" buttons that go to the Buy page which tracks back to you.
Vendors certainly can promote their products with as many websites as they like. They do compete with their affiliates. But mostly not as I described above.
You will have a nickname of your choosing associated with your a ClickBank account, and an additional ID for every product you promote, if you wish.
That is so you can tell which products are selling best.
Get the benefits of free introductory and professional training by clicking over to a site that teaches you how to blog for money.

This  is for everyone who wants to increase their income by working at home on their computer.
Next, you can prepare a website for your ClickBank affiliate marketing system.
This training will explain every detail you need to know to lay the foundation for this business model.
I'd love to know what you think of this. Please leave me any questions or comments below!
Related material: