How To Make A Living On Fiverr
You may not be interested in the kind of blog building that this website addresses. But you can help many people who are, that's why I want to explain how to make a living on Fiverr.
Fiverr, or Fiverr dot com, is a website offering hundreds of services that people need every day. It presents hundreds of gifted and efficient artists, writers and graphic creators who all compete to get your attention when you need:
An ebook cover put together (you provide the images)
A resume
A whiteboard explainer video
Animation for your business
Editing articles, essays and Kindle books
Kindle book formatting
T shirt design
Logo design
Answer programming queries
Digital portrait paintings
Letters
Ecard designs (invitations, one-of-kind)
Marketing strategy
And you will see many more services offered at Fiverr. Though – that's not my point!
And My Point Is!
What are your talents? Your gift, your training, your passion – or tasks you can do "in your sleep"?
I have used Fiverr for editing and ebook cover design. The tasks are mostly $5.00. The system asks a user for feedback on a job, and also automatically asks you if you would like to tip. Starting at $5.00. And I tipped that much. I mean, really? $10.00 for something I couldn't do myself?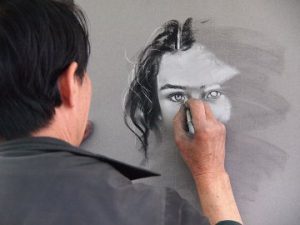 Or would have taken me a month to learn?
I might have hired  — You!!
Are you a senior person, a disabled person or someone who yearns to become self-employed and work from home?  I'm sure you have done one or a few of the jobs among the many offered at this web sit e (there are hundreds).
You're looking to work at home right? Ditch that commute, cubicle and the stress!
If you really haven't got the desire to create marketing websites (the theme of THIS website) you may have the experience to start working for others in a variety of services for which you've acquired expertise through your career(s).
Upsell Your Gigs
A job at fiverr is called a gig. The basic fee can be augmented by a speedy delivery, or upscale of a product.
I lucked out on the editor I hired because he threw in a page of notes and short explanations as to why he made the suggestions he did. No extra charge.
But because of that guess who I am going to pick for my next Kindle guide! Yes, he's made me a fan at one try!
Many fiverr peeps give a hierarchy of "extras" to any given job, which they outline clearly and you can pick right from the get go to add tasks on, and a price is agreed upon.
For instance say you're good at writing resumes, and perhaps within some technical fields. You can upsell a gig to include a letterhead design. It doesn't have to be Fine Art but a circuitry designer may be very gratedul for a distinctive look to his or her name and business name, on a letter.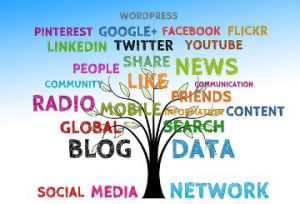 One such instance: "For example someone could buy a logo for $5 and pay $20 for express delivery and another 30$ for buying the full commercial rights. That's $55 for the seller. If you have only 2 orders like this one per day you make $110." – from the VictorPride website.
Now  imagine doing that or some equivalent tasks, working at home, or while you're visiting away from home or while travelling in your RV! I love the idea of touring around and earning money and explored that in this article.
You could be a virtual assistant to several people at once – you could help with research, event planning and social media.
You would be doing it from your home, at your computer. Isn't this exciting?
Spiritual healers and life coaches offer services on that site too.
There really is something for everyone!
Explore Your Talents
From IT work, to cooking, to care repair…you can sell tasks, or time.
You can talk to people (Skype, Face Time) and charge as agreed for discussions and advice.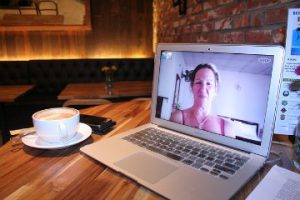 You might end up making money helping folks with something you love and are good at, that you've never thought of as a job or a source of income.
Haul out the old or bring in the new! Peeps on Fiverr will:
Pray for you
Meditate for you
Send pics of their cats
Sing for you
Talk to you about your day
Do things from the Other category…you'll have to go look. It gets funny.
Trust me, your talents are needed! Whatever they are, someone else needs help.
So Really Think About This
Do you want to retire from renting your life out – yet you still need some income? I know many people do. I wrote about the health benefits of being able to work at home because you need a break!
And a plan.
Fiverr is a huge money making possibility for almost anyone.
Du you need training or updates on the "How-to's" of writing for the internet, using images, social media, and more?
CLICK HERE TO LEARN HOW IT IS ALL DONE!