How CAN Seniors Save Money?
I think I have some useful ideas about how seniors can save money. And I don't mean by just cutting coupons or shopping for everything at the dollar store.
If you're reading this blog for the first time, I want to tell you that it's mission is about "how can seniors make money".
It includes the disabled/disabled vets as well. Or anyone who wants to learn how to make money from home.
I've covered many ideas about that on this site including a review of the best training system for learning to make money at home online.
But even if you are already doing that, given that millions of seniors are retiring (or not, because they can't) for what it's worth, here are some great ways to save money that work for me.
After four and a half decades of being a consumer, I have become skeptical and savvy. And I swear, even if I were a millionaire, I wouldn't buy the products that I won't buy now.
And as to buying online, be it Amazon, Ebay and other great sites to find deals, Ebates gives you cash back! Get an account, and shop via ebates on your favorite sites. Ebates places cash back into your account as you shop.
I prefer the organic or non-GMO category of product. Whether I'm going to eat it, put it on my skin, or wash my belongings in it, I'm going for the least contaminated product I can get.
For two years I bought a non-detergent (not made from crude oil) clothes washing soap. It was expensive. But hey – I didn't want to be absorbing petroleum through my skin. Related to cancers of the nether regions, for both men and women.
Then I learned that commercial detergents don't even have soap in them! Yep, they contain "brighteners" that reflect a fake clean and colors back to your eye. But no soap!
So now I make my laundry soap from equal parts washing soda and baking soda. Borax can be added for tough stains. If you would like to add scent, grate a bar of soap into it.
How To Save Money On The Heating Bill
This method will reduce your heating bill wherever you are. I am in not such a cold place, but this method will reduce your at home heating needs.
You need a microwave oven.
You need a large sock, or a tube sock, and a bag of rice – about two pounds. You fill the sock with the rice but leave room to sew or tie it tightly to keep the rice in.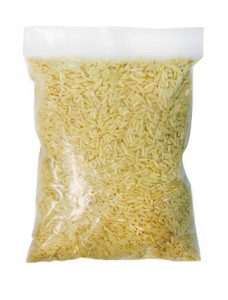 I'm sure another grain would work, though I have only done this with rice.
You could use this rice-filled sock when in bed, or while sitting on the couch or a chair.
You would microwave the sock for 3-4 minutes. When you get it out, you may need oven mitts – it will be hot!
You will place this at the end of a bed – where your skin will not touch it. You can place it behind your feet if you're sitting on the couch, on an easy chair, or at a desk. If you put a lap blanket over your legs and feet you will have a heater for hours!
This means you can turn your heat down during the day, and overnight.
How To Save Money On Toiletries
Let's say you barely have a dollar, or equivalent, to buy a bar of soap. If you go to the dollar store and can find a huge bar of castille soap (usually made with olive oil), get one!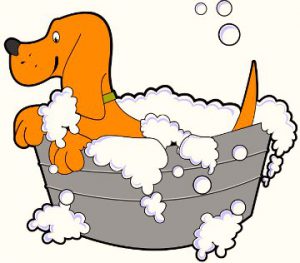 You can, at about a quarter of that bar at a time, grate it (with a cheese grater) into a large pot. Add water (about two quarts to a quarter bar) and let it dissolve. You can stir it once in a while. It will turn into a liquid soap with which you can:
Wash your hair
Shave
Use as a shower soap
Pet shampoo
Wash your car
Er – wash anything!
How inexpensive is that? It is so much cheaper than buying the harsh detergent shampoos and soaps at a dollar a piece!
Dangers – Dryer Sheets
I had read a few things previously about dangers in dryer sheets. And just today I see a page at the Dr. Axe site explains a lot more. You can click on the link if you want to get the details on some of the chemicals you release into your air and absorb through your skin.

One great recommendation of his is to use wool dryer balls. You can buy them scented, or add your own favorite safe scent with an essential oil of your choice.
I read some customer reviews on a few of the brands. One thing that many said was that drying time was less with these wool dryer balls. You save money two ways:
No more buying dryer sheets
Use less energy to dry clothes
Here are some I found on amazon, a whole page of brands and prices to choose from.
See how I made that link big and easy to click? I did that so you could click, and buy some if you want.
Then I would get a small commission from amazon for sending you there. That's the purpose of this web site, to show you how to make some extra revenue. More about that here.
How To Wash Your Home For Cheap
Invest in a gallon of white vinegar. You can wash windows, your kitchen, your bathroom and your floors with it. You can flush your drains with vinegar and baking soda.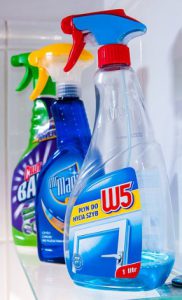 Get a dollar store spray bottle (or re-use an empty brand bottle). It will be for mixing half vinegar and half water for washing glass, counter tops and floors.
For scrubbing the tub and shower walls you can use the spray with baking soda and a brush. Voila! Gleaming clean.
Pretty, colored, and artificially scented cleaners are expensive. And some are related to cancers because of their chemistry. Who needs it!
Home Made Bug Killer
I use two.
Diatomaceous Earth
Liquid soap with essential oils
I buy the diatomaceous earth from amazon and the oils from Swanson Vitamins. Some brands call the earth "insect dust" because it is like a powder.
You can scatter the dust around areas where you see bugs. It is a bit messy but is non toxic, it won't hurt your pets or kids. Some people buy the food grade and eat it, and give it to their pets to get rid of parasites. If you want to do that do some search on the topic.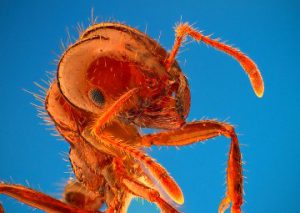 You can dust pet beds and rugs if there are fleas. You can also dust your pet's fur, avoiding the face.
I have used it for house spiders too. I have dusted around the edge of the bed sheet with it, and under the bed, as spiders like to bite. Ugh!
It can be used for bed bugs. I haven't had to try that application – whew! I would seek professional advice if I needed to.
Liquid soap  – as made above – with one part to about eight parts water in a spray bottle with 10 drops peppermint oil, will kill most bugs. I used to have more bugs coming in (crickets, centipedes, the garden variety). I spray around the door outside and they don't come near it.
A Rescue Blanket Will Help Keep Heat Out
These are at the dollar stores. If you have a large window that is positioned to heat up a room, you can tape one up over the whole window. They let light in, but will make a significant difference to the temperature inside.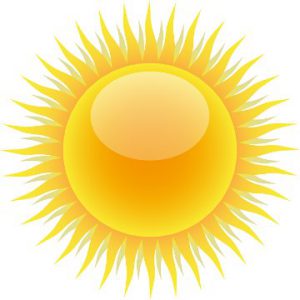 This is not home decor and it might look weird to the neighbors but your room will be ten to fifteen degrees cooler. I began using them because the owners here butchered the shade trees that made a tight canopy which covered all the big windows.
They tear easily, but work.
Thrift Store Clothing
Thrift store clothing should be washed separately and immediately. It should be put in a hot dryer for an hour. This heat will kill bed bugs, just in case.
Bed bugs can come into your home via new clothes too. New clothes may be saturated with pesticides so I always wash them before wearing.
Natural Wood Polish, Homemade
I buy organic coconut oil for cooking. A tablespoon in a saucer with a couple of drops of lavender oil is enough to polish my furniture. Use any oil scent you like!
Essential oils seem expensive but half an ounce will last a long time. The cheap oils are just perfumed -er – cheap oils!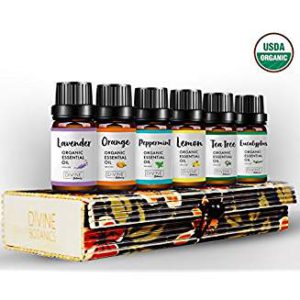 Essential oil quality isn't well regulated. "Therapeutic grade" and "natural" don't mean much. I recommend the Certified Organic.
I keep old cotton socks for polishing wood. I put it over my hand and I can then get into the carved or small places.
These tips will really trim your budget down a lot.
Homemade cleaners are so much better for the environment too!
Do you have any ideas you would like to add to this? Please share in the comment section!
Are you wondering how I learned to write a blog like this?