What Are The Health Benefits of Working At Home?
I imagine there are a million answers about the health benefits of working at home, considering that millions of people might want to make money from their home and quit their job right now.
Ready to get started making money with a blog now? Learn about it HERE.
I'm not talking about remote work as an employee – I'm referring to you being your own boss. Imagine these health benefits:
Fall asleep when you are naturally sleepy and get enough sleep

Wake up with no stress

Prepare a breakfast from fresh food and eat it in a relaxed manner

Take a walk/exercise/do yoga/run/swim

Make another "cuppa" and call your mom/child/friend for a quick chat
See where I'm going with this? Doesn't that sound amazingly relaxed? Good for your health?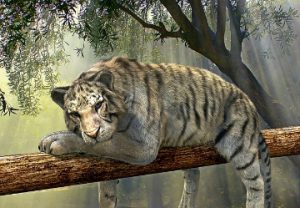 The work at home choice can be really good for you. Of course there is still some pressure to w.o.r.k.!
It's different pressure when it is self imposed, right? You don't have a job, or maybe you are at the preparing to retire stage. Planning to figure out a self-employed gig you can actually pull off?
Kiss the commute goodbye? Seriously is this ever going to be possible?
This whole wonderful and somewhat scary idea isn't a fairy tale, if you get your ducks lined up properly. And I am going to tell you where you can learn how to do that!
10 Advantages Of Working At Home
I still have a job, but I can picture the day when I won't. I am making progress toward matching my job salary with my commissions earned from blog writing.
As a senior I have varying sleep patterns. This is normal, yet there's that nine to five thing that really puts a damper on feeling good. I'd love to be paid for opening the office at five in the morning when I'm feeling wide awake and heading out for the house at two in the afternoon.
So, yes I'd love to set my own hours! You too?
2. I learned from a pretty scary mid-life health crisis that it is better to buy fresh foods and avoid the packaged, chemical-laden frozen boxed foods, or discount store pesticide laden produce. The drug and antibiotic fed meat sources aren't so good either.
I need more time to shop in a healthy manner and prepare fresh meals. And eat when I'm hungry, and not eat if I'm not. Cooked, raw, smoothie, whatever.  Aren't personal choices healthier in general?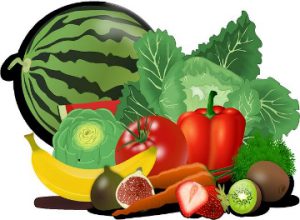 I spend half a day on a weekend preparing food to take to work the following week. I'd love to see friends and family more rather than doing that.
3. The car. Thirteen years old and going well, but I'm not going to be silly and buy a new one. So I'd love to drive it less. I'd save on gas too. Giving up that mileage to work and back would lower my insurance costs too. Big advantage!
4. Scheduling doctor and dentist appointments when I need them and not put them off until a day when I lose the least work time.
5.Referring to the internet training system I use, Wealthy Affiliate,  whenever I need to. Sometimes in the middle of my work day – Pop! – a light bulb goes on about improving a certain aspect of my websites. I want to stop everything and log on to consult one of the experts in the community.
I'd love to be able to seize those visionary moments! Carpe momentum!
6. Working when I darn well feel like it.  It's not like I don't think a scheduled time or a measure of discipline doesn't matter. It does. Yet, if I get an idea for blog content late at night, and I have the energy to start a draft, I want to! Without worrying about maybe sleeping a little later.
It is beneficial to get a routine into place, yet also good when you can take a break if you need to.
I'd love to have that advantage for the odd times when such an inspiration just shows up.
7. Exercise –key in the health benefits of working at home. Whether you go to a gym or work out at home, it is your choice, how and when.
8. Clothing – professional dress code attire costs. I'm done! I would love to have more money for the occasional day trip or other occasions. Or, just save it!
9. Work station. Sometimes my table, sometimes my couch. The patio! I decided to learn how to find keywords one day with the cool breeze wafting by and the birds singing above. Keywords bring readers to your blog and just click on that blue link to find out about those!
I mostly work on my laptop but sometimes I like to watch the Video Classrooms at Wealthy Affiliate on my television – love the big screen for the details about online training for the web. Click on that link, if you're warming up to this exciting idea of the senior jobs in retirement that are actual work at home activities.
10.  Mobility. Taking my laptop to a cafe, the library or the park. It is just great to go to an environment where I talk to people and get ideas for blogs.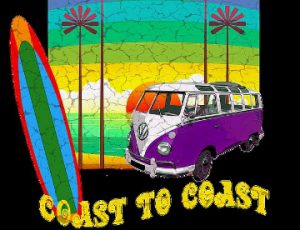 This includes out of town trips, and dog sitting or house sitting at another location. Your writing and publishing routines are never interrupted!
Freedom! What an advantage!
An Easy Internet Business Start
My article about the Wealthy Affiliate training advantages is here. I call it easy because:
It is a living website, updated daily by the owners and expert members.

Because it is not stale, there is no constant un-learning and re-training involved

Easy because there is a Classroom Lesson for each necessary step taken to build a website

Accessible to anyone – no cost to try out building two practice websites and getting them online

Able to view hundreds of FAQ's about making money online details
You can investigate this world class training about marketing online with a free trial. CLICK To Get started right here.
Here is another valuable health tip – "Bone Marrow Broth Benefits".
If you have any questions or comments about this article, please contact me below!