10 best Tips – How To Learn How To Build A Website

One – Your Time Management – Assign Some Specific Hours
This section of the post takes you through a process of getting the most training during the Wealthy Affiliate 7 day free trial, from when you sign up.
A full article about that opportunity is HERE.
When you log in to gain access to the training, you will be asked for a user name and password.
Only if you proceed to another month of access to all the classes and videos, including the Friday live webinars (where you get to ask questions!) will you be asked for a form of payment.
To assess how you can get the most out of your free trial period do a little analysis:
If you have a nine to five job, decide what hours you can set aside to view classes

You will have one or two weekend days in the seven day trial regardless of when you sign up

Once you've got a time management plan, let your family know about your "Do Not Disturb hours

Review the comfort level of your work station and adapt it, to make sure you can work sitting or standing too, once in a while

Reflect On  How You Study Best
Do you like to take notes as you listen to or view classes? If so, have a special notebook (you can get them at the Dollar Store) to document your ideas and questions.
This will become a training diary/journal as you progress in learning how to make a good blog.
A money making blog! That sounds good, doesn't it?
Have your sharpened pencils or easy flowing pens ready!
Another option is to pause the training videos and quickly make notes in a document on your computer.
Two –

Your Time Management Plan
You want to get the most benefit possible from your free learning opportunity, don't you? Maybe your schedule looks something like this:
One hour learning with your morning cuppa and breakfast before you get ready for work
A half hour or forty-five minutes during your lunch hour at work – if you have a laptop, tablet or smart phone
Two to three hours after dinner each work night
Weekends – no limit!
Say you start on a Wednesday evening. You sign up, go into the community website, and take a half hour just to look around and find the classes.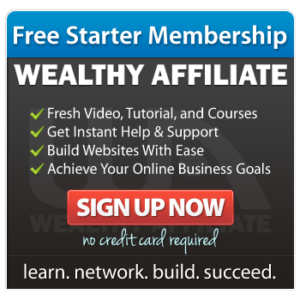 Don't get crazy and stay up till 2 AM if you have to go to work the next morning. Make sure you get some good sleep hours in for that one hour before you go to work!
Take note that in the first couple of classes you are going to create at least one website (you get to make two in the free trial). You will spend some time in that section deciding on what product or category of products you will write about, and make money from referrals.
Here are three of my articles you can read quickly, before you get in, and start using up your free time. They were written to evoke ideas from your past experience and knowledge, hobby expertise and the like.
Pick whichever title appeals to you and give it a read!

There are millions of products to promote to millions of online shoppers. You shop online, right? It is so easy and convenient for everyone, and especially for people who are confined to their home.
Now anyone living in a small town can shop with access to every item sold in the malls, in boutiques, and gourmet stores.
Who would have imagined this twenty-five years ago?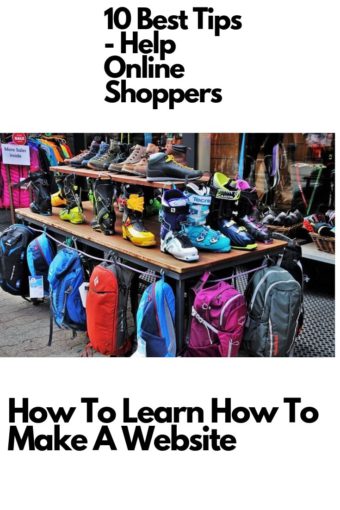 Three – So How DO I Make Money With My Computer?
First you follow numbers one and two above.
Why is this important?
With the Wealthy Affiliate professional blog training, you are going to create your blog as you learn.
You will know how to make a blog with the correct legal notices. The site gives you templates to copy and paste into the required pages in your blog editor area. You will simply switch out your name/site name at the correct spots.
The verbiage keeps you legal. It makes sure your readers know that they can safely come to your site any time.
Your site is safe to leave comments on.
It reveals to your visitors what data may be collected during their visit. It also explains that third party sites like Google and Amazon, for example do collect data when a person clicks through to those sites from your blog, and that you have no control over that.
A lot more is explained that most peeps browsing on line never think about.
The disclosures are important and legally required. Having them means that your hard work will not go to waste because you have forgotten one of these items.
Yet, during this training period, it will take you maybe one hour to get all this accomplished.
I think that is pretty amazing myself. And maybe you don't believe me right now, but you will do it. And when you create your second trial blog it will go even faster for you.
These free blogs are real sites on the internet. At some point, you may want to convert them to a real dot com/co/info/net et al website. At that point you will get discount domain name prices from Wealthy Affiliate.
Wealthy Affiliate uses WordPress as a platform (the coded architecture) for you to build your blog on. The Themes (appearance styles) you choose from, are attractive, practical, whimsical, magazine-like, whatever you need or fancy.
What's really important is that they are mobile friendly. People can find your posts and buy from them on their phones!
You're probably getting the idea now how much is built-in, before you even start.
You don't need to know any coding, or have a business degree to get going with this adventure.
Four – Do I Need To Know Code At Any Point?
No!
Naturally you want to comprehend exactly how this works, right?
After setting up the legal pages that every site should have, you will learn how to write the correct content on your blog.
You will be advised to use a conversational style so your readers think that you are trustworthy, and are a real person.
Your personal voice counts.

You don't need to rush off and find out how to learn how to write!
People read so many advice blogs online and they truly appreciate a unique voice, so be yourself. It will contribute to your "brand".

It will help bring visitors back to your site for more information.
For example, if you are a fishing or woodworking or quilting expert, you will naturally use the hobby lingo. Your readers who have searched for specific information about the latest "how-to's" or special products will relate to you. You're speaking their language!
I have had a blog about ballet for over ten years. I can speak the language. If I tried to write a blog about woodworking just because it is a popular topic, it would take me ten years to write a couple of articles!
I doubt I could impress any real woodworkers!

An easy to understand and informative post will get bookmarked. It can be shared on social media and more people will visit it.
It may get mentioned in forums, or emailed to a reader's friend. I do that all the time, don't you?
Five – How Will My Blog Get Seen Online?
That can be an intimidating thought. When you use a search engine, you get to page of articles on Widgets. Maybe the first five are ads.
Maybe you go to the second page to find exactly what you're looking for. And you find it.
Did you notice up at the top of the first page that there were 76,000,000 search results?
That's what I mean by intimidating!
If you have organized your time management well, you will have the time to review the class on Search Engine Optimization, or SEO, a couple of times.
True confessions – I have watched it at least five times, I lost count.

Now that I am a member of Wealthy Affiliate I can review any class or video, including the live webinars, anytime.

Now we come to a special benefit within the Wealthy Affiliate writing tools.

You will learn about Keywords – the words people put into the search bar in Google, Yahoo, or whatever search engine they use.
You get seen online by using those keywords, or phrases, in your blog titles. And you don't have to intuit or just guess them!
You will have access to a free keyword finder, that is paid for if you're not a member. And you will be shown how to use it.
Here I want to mention the community and the many mini-trainings.
Google is the most used search engine, right? Many people haven't even heard of another one except maybe Yahoo.
Google isn't our best friend in some ways, although it is very helpful in others.
One thing it will do periodically is "move the goal posts" regarding the best way to get found online.
When that happens there are new blogs written within Wealthy Affiliate by other seasoned members who explain what's happened, and the tips to work best with it.

You have access to all of these mini-trainings, as a member.

Six –  I Still Don't Get Who Will Pay Me And Why
I am guessing you may have spent twelve to fifteen hours studying through the above five sections.
The most important focus you need to have is comprehension. You can go back and edit/improve any posts or pages you have published, any time.
I know that resistance is futile when it comes to a perfectionist. Just remember that your writing style is friendly and casual!
You are on your way to becoming an affiliate marketer. If you've been in sales, you understand commissions.
Affiliate marketers get paid in commissions from websites like:
Amazon

Ebay

Target

Home Depot

Sites with marketplaces of many product lines that vendors place there

Clickbank, a digital (instant download) product site with thousands of ebooks
It's good to get your blog grown to at least twenty to twenty-five posts before you sign up to be, for example an Amazon affiliate.
Most vendors want to see that you actually have a site with some visitors.
This is to your advantage as well, because at that point, you have spent time editing your posts, adding attractive images, using headlines to break up  your text, and generally making a good user experience for your site visitors.
Each vendor site will walk you through the sign up area. You will get a tracking code, or affiliate ID that will follow a shopper to a site, and that is how you get paid a commission on that sale.
This is one of the Disclosure pages you will make when you start your blog. You inform your readers that if they buy a product through your affiliate link, that you will get a commission.
This is a required disclosure. It shows you can be trusted, because you are being transparent.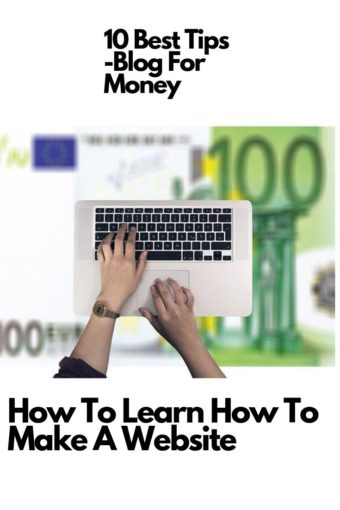 Seven – One Of The Cool Built-ins You Get On Your Free Site
The WordPress platform has "plugins", small pieces of software that format your blog, or configure it to perform a certain way behind the scenes.
One of these time savers is All In One SEO.
You will get a walk through lesson on how to further set this up for your blog.
Certain fields need to be filled in, and certain boxes need to be checked. This gives you the best functioning for Google, Bing and Pinterest to view your site and help get you traffic to your posts.
As you develop your blog and start to get traffic, you will need to add to this plug in, and you will be helped with that too.
One of the purposes in having the search engines know about your sites, is that they each will keep track of your visitor stats, and with considerable detail.
You can see how many readers visit your site, stay on it, and which keywords were used to find you. In this way, you can further use those keywords to write more posts!
The search engines' analytics area also let you know if you have any errors in your posts/pages that you can correct for better function.
Another part of this training is to tell you what other plug ins to install (all with a click or two!) to enable easier viewing by the search engines.
This helps you get closer to the first of the search pages, and closer to the top.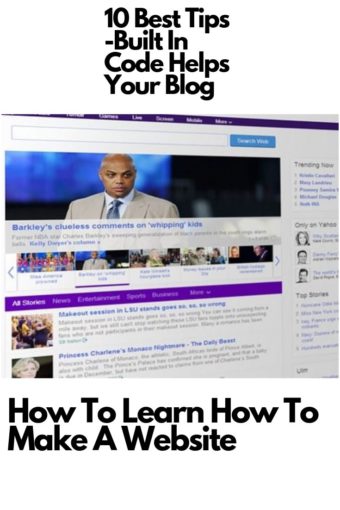 Eight – Keep Up Your Healthy Habits As Best You Can
During this rather intense seven day learning binge, I strongly recommend that you keep up some of your exercising, sleep well, and eat well.
The last thing you want is to get over-tired. Studies show that you won't remember what you have learned before you sleep, if you don't sleep at least seven hours.
One trick to keep the circulation going, and calories burning, is to sit on a physio ball. You can bounce and fidget as you study.
If you have a stand-up work station you already know that trick! Walk on the spot all day lol.
I do understand that you can get hooked, it is so exciting finding out how this really works!
You're thinking about making enough money every month to retire early, maybe?
Traveling more?

Renovating your house?

Retiring your spouse?

Sending kids to college?
Whether you're a senior or a student, I get how exciting this is!
I still find the articles online about making money and bringing in a six figure income with a blog.
Yes, there are people who do that. They have done the training and done the work. This can be done!
And do you know what these people all say about how they succeeded? They were:
Consistent

Time management experts (they learned as they went and got better)

Created a balance of researching/writing/socializing/exercising

Disciplined with their diet and sleep hours

Perseverance-ready, they knew there was no overnight success
Were able to reach out to the members of Wealthy Affiliate when they were stuck (humble)
I bet that you have all the potential to do the above.
Your aspirations brought you here, and you are ready to excel, over time, and become a successful blogger.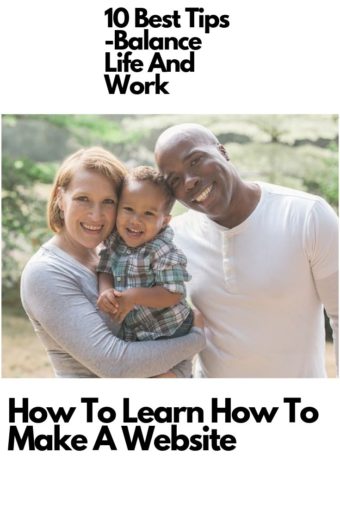 That's you, right?
You are going to improve all your best habits, becoming a blogger. You are going to grow out of all your worst habits.
You've got this!
Nine – So Many Ways To Succeed!
I wrote an article about how to make money with YouTube. I was astounded to find this young woman's story. I heard it on the radio (Bill Handel KFI iHeart Radio) one morning while driving to my job.
This lady wrote about Slime. You know the kind that kids who go on Nickleodeon get slimed with? I had no idea how big Slime is! That's because my child is a grownup and I'm out of the loop.
Making money with YouTube means drawing views. The Slime topic drew views from
a) kids
b) a parent whom the kid begged to watch it and buy or make them some Slime
c) grandparents whom the child begged to watch because the parent was too busy
d) a school teacher who planned to make Slime in class and told all the kids to watch it!
And guess what happened! Elmer's Glue, an ingredient for Slime, ran out of glue!
If you'd like to read how this young lady retired her family and built them all a mansion to live in, my article is HERE.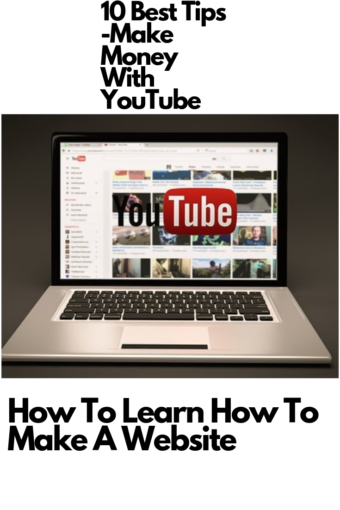 Ten – Your Non-Affliliate Marketing Talents
Another way some people do a lot of income paying work online is Fivrr.
(My article HERE.)
You may write:
Great resumes

Reviews

Make beautiful images

Design book covers

Create printables, invitations, and more
You can capitalize on your experience with design or writing  through Fivrr.
I did not realize this until I needed it. I wrote an ebook and published it on Amazon. It is called Facts About Saturated Fats. It was a learning exercise for me.
I bought a $28.00 tutorial online about writing an ebook in 24 hours.
I just had to try it!
Well, it took me a week.

I needed a book cover, so I went to Fivrr. I provided an image and my author name.
It cost five dollars and I added a tip of five dollars. With the Fivrr fee to use their site, I paid $12.00. No big deal, since I did not know how to do any of this myself.
And by the way, I published this ebook on Amazon (a small guide book, 20+ pages). I never promoted it and I have sold about fifty copies. I made money!
Imagine if I had promoted this book with all the social media/blog posts/forum participation opportunities et al!
That's an avenue I haven't pursued, but could, any day I decide to do so.
And you can too!
Do you have a passion, a favorite topic that you collect information about? That you think everyone should know?
Write it all down!
You can create ebooks and publish them on Amazon.
And the whole point of this blog is to show you where you can learn how to make a good blog.
A blog that can promote your ebook and you can then make money from selling hundreds or thousands.
It's been done!
You may also be gifted in arts and crafts and use Etsy for selling them. Or have your own Amazon store and stock your wares in a local Amazon warehouse. No packing and shipping!
There are ways to do these things and you can learn how to build a website to promote your wares/ideas/ebooks/health products/hobby products/ and make sales and commissions.
It is real work, and I hope I've encouraged you to take a free week's trial at it.
I hope I've helped you to get organized and get the absolute max out of that week.
If you decide to move and become a member of Wealthy Affiliate it will cost you $49 per month.
But wait! Here's another bargain.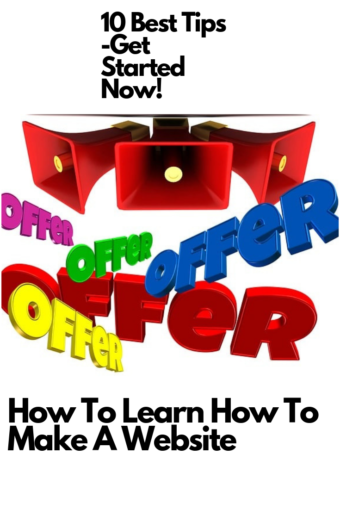 If, before the seven days are up, you decide to go for your first month's membership, it will cost you only $19.00.
So whatever you learned and got done in your seven day trial, you can now do four times as much training for under twenty dollars.
And that is why so many people join Wealthy Affiliate. The training gives them a chance to prove to themselves what they can do when they apply themselves with consistency, perseverance and enthusiasm.
Have you ever started a blog? How did it go? Did you think you had the right information to eventually succeed with making money online?
Please do share your experience! Use the comment box below.