How To Sell Information On The Internet
Have you ever wondered how people sell information on the internet? It is amazing how many billions of pieces of information is accessible to anyone who cares to search.
Actually it is really easy to learn how to sell information on the internet. Here's how:
Find a source of information (one such place is called ClickBank)

Connect with the vendor of that information

Write a website about that package of information

Give your readers an opportunity to buy it by clicking on a link

They can download it instantly – you get a commission and everybody is happy
See how easy that is? You just learned how to do it.
The hard part – it is not really difficult but needs to be studied – is building a website that will attract those readers. More on that after we cover a couple of other things.
Firstly, what might your blog be about? You are going to do a lot of writing to give your site credibility, and attract lots of visitors.
It could be something you are knowledgeable about, or very passionate about.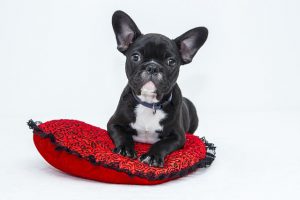 ​
For instance if you love dogs or cats (or any kind of pet) you can write about that easily. And you'll be able to find information people need when they get a pet. You can then recommend it to others.

How To Turn Your Hobby Into An Online Business
Sticking with the pet example, there is much to say about potty training, walking on a leash, pet anxieties and more.
You can write a lot about your personal experiences, as well as the topics covered in a particular ebook that you can invite your readers to buy, to help them with their pet.
Whether it is a dog, cat or monkey it needs to be:
Fed properly

Housed properly (beds, pillows, igloos, cage etc)

Trained to behave, effectively and kindly
Those are just a few of the many items to be discussed. And you may well be an expert, or at least competent if you have raised a few pets, am I right?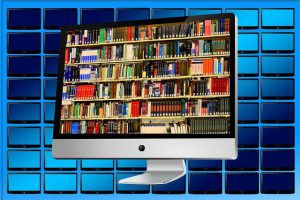 People with pets have problems, especially if they have a rescued animal. It has got baggage! 
Maybe it has medical problems! So your reader wants to know the best way to continue with this animal.
There is a lot to know about pets in general. 
So if you had an information package you could recommend, pet lovers will appreciate that.
Here are some examples of information or "how to" ebooks you can find on ClickBank. 
Your Wealth Magnet

Real Money Streams

Secrets To Dog Training

TedsWoodworking
You'll see the top title is a link, and you can click on it to see what your reader would see, to buy the product. 
YOU CAN CLICK HERE TO READ MORE ABOUT USING CLICKBANK.
How To Sell Ebooks Online
A reader who is interested and perhaps ready to buy has ended up on your blog for a reason. They entered specific search words in their search engine (Google, Bing etc.) and found you!
There is a particular way to find out what words are most used in searches. Those words are keywords. 
There is software you can use to find keywords, which will help you shape your writing and get found. 
Most keyword tools cost money to use. I don't have to pay for keyword discovery because I joined a community of writers and entrepreneurs called Wealthy Affiliate. My membership fee covers the cost of the keyword tool.
Yet, a blogger can use it, it is called Jaaxy, independently of the community.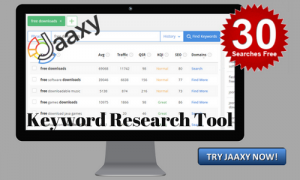 I am shortly going to tell you how to join a blog community too, I'll share!
So, as to how to sell ebooks online, here are some more important points:
Find out how to write a blog and get started!

Make a list of topics to cover – the ebook you want to promote will be full of them!

Or, write your own ebook

Learn to find and add images (with free usage, even better) to make your pages visually interesting

Learn how to use your own images, make a brand logo, to individualize your site

Learn how to share your blog posts on social media, to attract more visitors

Get comments on your posts to enhance the value of each one, and do the same for others
Having a blog community would make that easier, wouldn't it?
Try Before You Buy Websites
Here's where this gets really easy. 
In the Wealthy Affiliate Community you can build two websites for free. You have a seven day trial period to access the same beginner classrooms as a paid member.
You have a huge advantage over someone who is collecting web building information from here and there on the internet.
Yeah! I did that for years. I bought small (because that's what I could afford) trainings that taught me pieces of the puzzle of blog creation. So I made very slow progress. 
You don't want that, do you? 
And I want to save you from all the aggravation I went through, never having the big picture.
It can't get easier than just making a few clicks – guided simply – and seeing a website appear!
And then, viewing classes that explain everything about how the site works, where to write, where to publish and then SEE IT! 
That would be a thrilling moment, don't you think? To have your web page on the internet for all the world to view!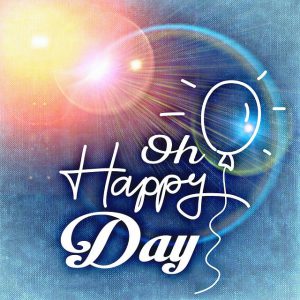 And class by class you'll learn more about the keywords, the formatting, how to add your affiliate links (the links your readers will click on to buy the ebook) making it all visually pleasing.
There are many more details about blog writing but you don't have to learn them all at once. You don't have to be perfect.
Most writers publish good content on a regular schedule. But when they learn a new tip from a more experienced writer, they go back and edit their blog posts to improve them.
See how that community factor works? 
Once writers get savvy enough to write mini-trainings for their fellows, Wealthy Affiliate actually pays them! 
Many members of this community have been there for years! Why you might ask?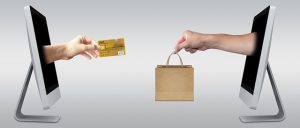 Because it goes way beyond learning how to create a business blog, and succeed at making income.
How To Create A Business Blog
Not everyone wants to know how to create a business blog, but that is the aim of most of my readers.
If you were to follow the step by step classes of Wealthy Affiliate, you'll be able to create a business or hobby blog.
Either way you want as many readers as you can get, don't you?
Regardless of your goals, you'll follow the same instructions and get a beautiful result.
Tailor made by you!
CLICK HERE TO GET THE BENEFIT OF TWO TRY BEFORE YOU BUY WEBSITES!
Have you been trying to build a web site? How did it go? Please do tell! And feel free to leave any questions you might have, below.