Some friends and I were recently sitting around discussing the best retirement income ideas. I don't mean we're a group of thirty year olds wondering about investments. We're way past that! (You may have noticed that this blog is for seniors, and those who have to work at home.)
"I want to work for myself what should I do?"
was practically a chorus from us.
Let's face it, if you're looking at the necessity of making money after retirement, how are you going to:
Spend more time at home
Get in lots of time with the family
Travel often to see far away friends and family
Relax more and avoid stress even if you're working
Work at your best time – which was never 9 to 5
Keep away from that freeway stress and smog
Take more time to enjoy your hobbies
Take better care of your health than office work allows
What would you add to that list? You have some specific dreams for retirement, don't you?
 Does Internet Marketing Give You An Edge Over Offline Jobs
Are you among the many seniors today who are eager to start their own business at home  – because you pretty well have to?
You have probably realized by now that it is not healthy to become inactive, regardless. – Plus, perhaps you can't afford to completely retire.
If you''re considering an offline job or starting your own business venture after retirement, think about the alternative scenario – the Internet and all the variety of work it offers. More seniors are turning to the Internet because it''s ultimately profitable. You can set up your business at home and set your own hours.
That gives you the ability to have cash in your pocket for some luxuries rather than just the day to day necessities of your household. Again, for those advantages listed above, and whatever you thought of too.
The Internet doesn''t discriminate against age as some offline employers do. You can even work in your pyjamas with your cat on your keyboard. There is actually a business on line called Pajama Affiliates, for marketers. You get the idea, this is no joke!
Best of all,– you can work in any niche (small part of a market) that appeals to you. You have already developed skills from the other jobs you have previously worked at. This can appeal to other marketers who may use you as a freelance writer, or researcher, to gather information about their niche.
People now purchase more products online than offline. It''s the most convenient way to shop.  Advertising on the web will reach far more of the global population than the paper and media advertisements (that you pay a high premium for) can possibly reach.
Social media such as Facebook and Pinterest can be an awesome tool to drive traffic to your website. They are the cyber versions of setting up a booth at a trade-show or local swap meet, hoping that buyers will stop and make the long and foot-sore day a profitable one.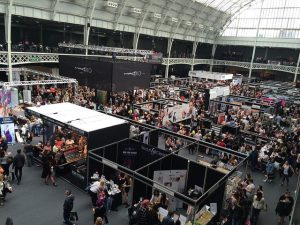 It's easier to monitor your online marketing efforts, versus offline methods. And you can change your ads or methods of getting your product known immediately and without great costs involved.
The use of emails to get the word out to your online customers is also a better and more profitable way to market. Some of this is automated.  There will be no paying for someone to take around flyers or other means of offline communication.  –Emails cost a reasonable monthly fee, including the automation and responses.
As you build your business or keep active by accepting online jobs, you''ll learn more about how to make your efforts more profitable. Every day is a learning day on the 'net.
Things change so fast that it i's crucial to keep up with what''s going on, –especially in your own niche.
And now I'm getting to the part where you learn how to lay out a plan. 
What Is The Internet Marketing Plan That Works?

So how does a person, you, show up? I am going to tell you exactly what to do.
First, start an account at Wealthy Affiliate for internet marketing training. No cost.
Proceed with the first 10 classroom lessons about building an on line business. You will:
Decide what your business will be focused on (your information or product, or someone else's)
Get a domain name (mybusiness dot…etc. etc.)
Follow a step by step guide and create your web site
Configure your web site to be found by the search engines that people use (all video, easy to do)
Add some legally necessary information about you, and the privacy while reading on your site (copy and paste, customizing of course)
Learn about writing blog posts – fleshing out your material in an easy to read format
Study how marketers make money promoting products or ideas on line
Learn to write reviews about products related to your niche
Seriously you can do all that in a weekend, with no prior experience. Just allocate the time.
Bear in mind – you are still at the NO COST phase!
And you get 7 days for this! And there is lots more!
How To Write For A Web Page
First of all, your first web page, post/article isn't going to be your best. You are going to write better and better with every one.
The set up within Wealthy Affiliate is called WordPress. As you get better at writing for a blog, you can always go back to earlier material and edit, or update it
Your video classrooms cover the correct formatting of a web page, in depth.
This is the beauty of creating a business from scratch, the right way. Because your business can grow for years if it is set up properly. It can continue to be improved with the latest information about the product or service you're promoting.
Wealthy Affiliate stays current with required changes for business owners operating online. You will always be informed.
Within your first 7 day free trial, you may elect to start a membership, at just $19 USD for another month, to continue training.
Following that, you will pay $49 USD a month.
Here is more about that.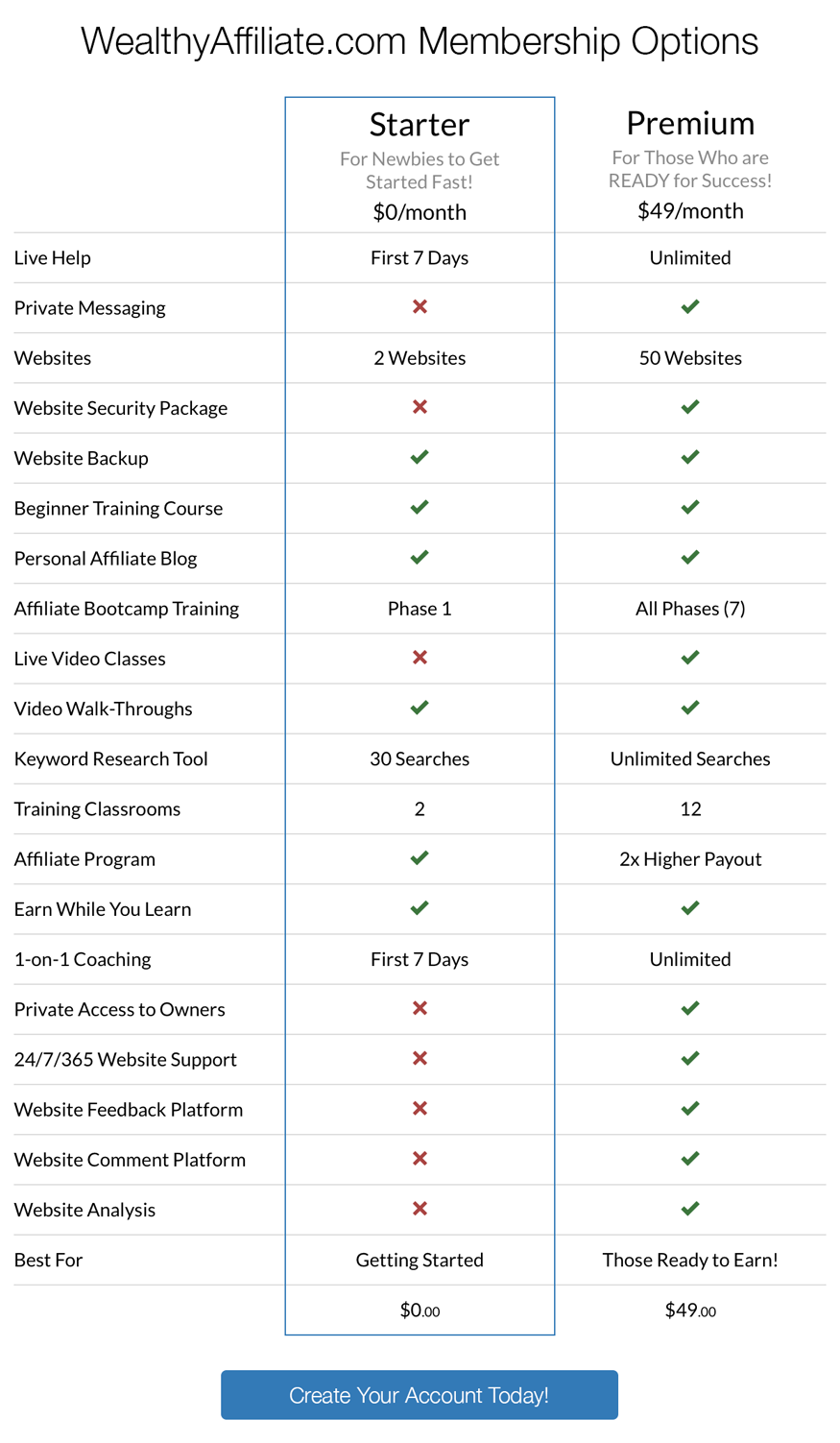 More related information:
Have any questions? I would love to help you further, so please leave your question below.