Let's Find Out How Can Social Media Help A Business
Recently it became almost a mantra to "delete your facebook account"! A panic hit the general population after we learned that personal data was draining out of the social media site like a broken water main.
Yet now we can review, and restart the issue of, how can social media help a business.
That would seem self evident, but let's talk about it for a minute. Businesses with big budgets buy advertising and their teams place all kinds of ads on say, facebook for one.
They have their teams Tweet messages about deals and special and daily discounts.
Large retailers and vendors also pay affiliates for marketing, which is a kind of advertising.
Those affiliates write about products on what in some cases are pretty small web sites. Compared to Amazon, WalMart, Home Depot, Target and others of that caliber, you might expect these tiny blogs to remain invisible.
I mean, why bother, if shoppers can just go directly to the big guys?
Because, they don't.
Consumers shop on line by searching either for:
What they want now
What they might want if it comes in their size/color/model
What they want for a gift
What they want for free shipping and easy returns
Small Blog Owners Know How To Use Social Media For Online Marketing
Example – facebook users can have personal pages. You probably have one. Although you may be scared to use it after the data breach fiasco, it's too late to fix any of that.
Although, you can prevent further damage by going deep into your settings and deleting any apps you're not using. It walks you through how to delete all kinds of "open doors" you may have forgotten opening while using facebook.
A small online business owner can (on the same account) create a business page, or a few. For one business blog, or for several.
Say this is you with a new blog for promoting something you really feel strongly about. Maybe home remedies for the family, just as an example.
If you use facebook at all, you know how easy it is to search for a name. You can also search for topics.
Just imagine right now, 10 topics that are related to home remedies:
Grow your own ingredients
Storage containers
Indoor gardening supplies
Aquaponic/hydroponic supplies
Food dehydration equipment
Small/medium/large medicine bottles with droppers
Heat/ice packs or compresses
Greenhouses/containers for gardening
Grow lights
Herbal mixtures and tinctures
Liniments, pastes and creams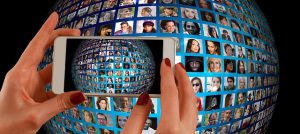 How To Make Friends Online
The list of 10 topics above are possibly 10 new friends! You would next look at each searched topic and there may be many individuals, business pages or groups for each one.
Say there are 10 for each with whom you'd like to be friends.
You send each one a Friend Request with a friendly message.
Now you've got 100 new friends to connect with as consistently as you can.
You are going to post your material, as you write it, with some personal note about why you are interested in that particular aspect of things.
You'll find your connections are doing the same.
The key to this benefiting your business, is that you will leave a comment on their web site article. And you'll leave the required information.
Your name, your email address (it won't be public) and the URL, or web address of the post you wrote and shared.
You can just ask them to please visit and leave a comment on your post.
You scratch their back and they scratch yours, right? A hundred back scratchers!
So now you see how you will be getting visitors to your blog. This increases the value of your site, and its visibility.
Shoppers who search for the item you're promoting will find your blog more easily. When they buy, you will make an affiliate commission from the vendor.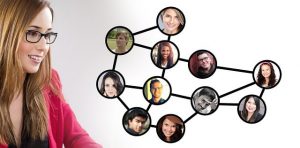 How To Start Your Own Website Business
Whoa! How did we get there? Affiliate? Commission?
Yes, that's the earning income part. You will learn to do that.
Here's where I learned how to make a website for affiliate marketing.
You can actually get access to ten beginner classrooms that outline the bedrock and vital components of a blog that will become a real business.
It won't be an overnight event, nor will it be years in the making. The good thing is, while you're creating your little baby blog, you will already be promoting it with social media! (Remember those friends you're going to make!)
What is even more amazing, you will also have a blog community to help you train faster and better.
More about this here:
Pinterest For Social Media Marketing
Pinterest is another very useful platform for social media marketing. If you already use it, you know it is a search engine and people look for things to buy on Pinterest, all day every day.
You will also be able to Pin blog posts there, and develop 'friends' although Pinterest calls them Followers. I won't go into the mechanics of that medium right now, but here's the good news.
Wealthy Affiliate training has entire sub-trainings on how to use facebook, Pinterest, Twitter et al, so that you can benefit from social media.
What Is the Importance Of Social Media For Business
It is invaluable. All on line businesses are using it. And many, for free. Without paying for ads (but you can!) you can gain a lot of exposure.
Your cost is time and diligence. Consistency of effort is crucial to the building of an online business. The pay off is wonderful.
No matter how long it takes, with the right training you can succeed.
I really cannot suggest anything better than for you to try out blog building, at no cost. You will have access to  the exact same lessons that are paid for if you don't click on the button below – and for seven days you can see how this is done. The right way.
Related material:
Do you have any questions about working on line? Please leave them below, and I will be happy to answer them!