Hello again readers, and thanks for visiting again today. While this is a home blogging business focused site, I recently have had my thoughts pinned on some personal safety tips for the elderly living alone.
What Brought That On?
I fell on icy stairs and broke a bone. It's winter here, and the driveway, sidewalks and stairs should have been rapidly attended to. Anyone who lives in a winter clime knows that temperature fluctuations cause slush to freeze, and then become hidden under new snow.
I knew that! I thought of staying at home for a couple of hours to see if the snow would stop, if the sun would come out, and if the snow would start melting.
But, I take care of a more senior person, and I decided to tackle the day. I was very careful descending the stairs, and luckily I was hanging onto the railing when my foot shot out from under me.
Has something like that ever happened to you? You don't have to be a senior for that to happen. For anyone, it's a life change in a nano second.
And hopefully not too drastic.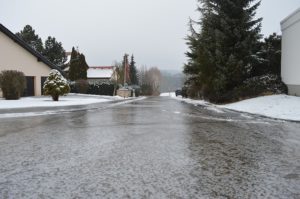 Now That You're Older Put Yourself First
Most of us are brought up to be considerate of others and help as needed, right? As a society we depend on each other to survive and thrive. Whether it's family or friends, don't we like to think we make ourselves available to people in need?
We take care of our spouses children, and eventually parents, and help with other people's families too. Who doesn't need a community and a network of safety nets?
I am not frail or lacking in surefooted steps, or balance. But accidents circumvent all that, don't they?
My elderly would not have minded a bit if I had called and cancelled that day. Silly me.
Or, socially programmed me? And maybe you too?
We don't want to feel we let someone down.
We want to be loyal to our values.
From a strict upbringing, we don't want to be seen betraying our traditional dictates.
Altruists will just do the helpful thing without thinking it over.
Can you relate to those ideas?
I can't claim to be altruistic but I do feel for someone who is worse off than I am. paralyzed on one side.
That's what prompted me to forge ahead in the less than optimal conditions.
Don't do that!

My Full Time Blog Business – I'm Getting There!
Wouldn't you love to make a comfortable income working on your computer? I am slowly getting there, and I certainly won't give up!
All the posts on this blog are written for you, to inspire your ideas and know-how. To help you imagine what you might write a blog about.
Got a life long hobby that you love talking about? Talk to me!
You can earn commissions recommending products related to your hobby. Items that can be purchased on Amazon, at Walmart, Target, Home Depot and more.
After years of patching together numerous course on different aspects of this earning method called affiliate marketing, I discovered Wealthy Affiliate. It is an online training community where all the requirements of writing a good blog are assembled in order, with do-it-as-you-go classes.
Here are some relevant articles that will explain more.
How To Build A Blog With WordPress
How To Learn Online Marketing For Seniors
I Want To Work For Myself What Should I Do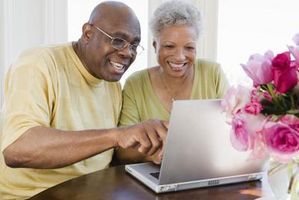 Understand Your Healthcare System
I didn't figure out till five days later that I never even saw a medical doctor at the Adventist Health ER, the only one in town. I saw an FNP according to my discharge papers. What is that? I suppose the fact that I didn't know means I have been lucky enough not to end up there earlier, and am inexperienced. 
 A moment of gratitude for that! At this web page, I learned the following.
"Education: The FNP typically has a BSN (Bachelor's
of Science in Nursing) and an MSN (Masters of Science in Nursing). The
Master's program typically takes 1-2 years, therefore the total
schooling post high school is 5-6 years.
Roles:
take health histories and provide examinations

diagnose and treat common illnesses and conditions

order appropriate diagnostic tests

interpret x-rays and lab results

prescribe and manage medications and other therapies

provide health teaching and counseling

refer patients to specialists as needed"
This explains my puzzlement as to why I could not get a cast or boot before discharge. I thought I was talking to a medical doctor and I thought he was being a weenie and just not making a decision. I knew this would lead to one or two follow up appointments and I wanted to keep it simple!
I worried about when I would get back to work. I bet you would have been too, right? How many weeks/months would I be on crutches?. If you have used crutches you know what a workout that is!
If you've never used crutches, here are two things you'll be told:
Put your weight on your hands, not your armpits

Place your good foot between the crutches, not ahead of them.
Once I got home I quickly learned:
Push all the area rugs out of the way because they may slide

Wear something with pockets – you have no hands!

Use a bag or backpack to push water, food, and refreshed ice pack from the kitchen to your comfy place
If someone is there with you, let them do it all – it's a hassle!
If someone is coming over to help, make a list so you don't forget that one thing
Really important – posture – when you put your good foot down make a postural plumb line
So what is that? I am a retired ballet dancer/teacher. When my sciatic nerve and hip muscle started flaming up, I knew I was doing something wrong. Here is a brief video showing you good posture. You don't have to watch it all, the first minute explains it.
If you get straight after every step, relax your shoulders and take a deep breath, you will benefit greatly.
You will still be sore from the initial few days of unexpected exertion, but you'll be all right, in most cases.
Conclusion – The Best Work Is At Home
I hope you don't slip and fall, ever. I am making extra income working at home, and my goal is a comfortable (or more!) monthly revenue. I will then never feel obliged to leave the house in bad and potentially dangerous conditions.
I recommend you do  a little thinking about personal safety tips seniors need to consider. Know what your boundaries (that you deserve!) might be in difficult situations.
If you'd like to learn with a no-cost experiment in building a blog,
Have you tried blogging? How did you learn? We'd love to hear your story, just use the comment box below.
More info for you, about working online from home:
Joe Vitale Awakened Millionaire Scam Or Real Path To Making Money