Would you like to know how to build an online home business?
The focus of this website is to inform seniors and the disabled how to get honest training and build an online home business.
Yet, I'm not excluding anyone. But my personal quest to is to help those who have to work from home, or those who want more money in retirement…meaning, they would like to actually retire!
You can learn to work on the internet with more details- CLICK BELOW.

There are job search sites which cover employment opportunities that can be done from your residence, or from anywhere if you have a phone or internet connection.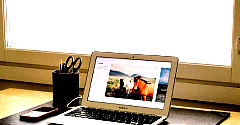 This article is concerned with self-employment income via the internet as an affiliate marketer. This is a business model you can learn a lot about for free. What this is not about:
Any distributorship or selling where you have to buy and store products, then ship
Any organization where you have to buy/spend a minimum per month to retail your commission level
Any rally-driven meeting loaded business where you are rarely at home
A business style that requires a charismatic personality or extreme selling talent
By the way, I'm not dissing the charisma or selling ability (ice to Eskimos level) at all. But that personality type is not looking for a work at home business lol.
Online Home Business Costs
You truly do need an attractive, easy to find website to show products and publish reviews about them. There are successful people who use blogger.com, free, but it's not really set up for selling. It is a great platform to journal on, and blogger does allow marketing providing you are publishing useful and original content as opposed to just putting up links to retailers in the hopes of earning commissions.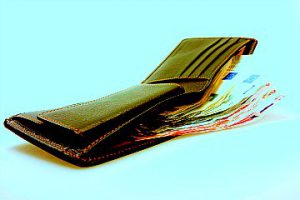 WordPress is "a free and open-source content management system (CMS)" – Wikipedia . They have many free themes, designed to appear and function in a specific way depending on what your blog is about. You will pay for:
Premium themes which give you enhanced functionality, best that you know code
Your internet service provider fees
Hardware expenses (computers, power strips, surge protectors etc., etc.)
A good work station set up whether it's fancy or just a good lumbar cushion on your kitchen chair
Your domain names (s): www dot myblog dot com
Site hosting "A web hosting service is a type of Internet hosting service that allows individuals and organizations to make their website accessible via the World Wide Web." -Wikipedia
Online Home Business Opportunity Seekers – Help Is Here!
Regarding that website that you will need, I can save you the expense of hiring someone to do it, and the expense of your time wasted if you don't find out how to do it correctly and then have to start all over again.
"The best things in life are free" (from the song "Money" by Barrett Strong, Berry Gordy and Janie Bradford.
The time you will spend to create your own blog will never be wasted, because then you will know how to create ten more!
And you can start learning for absolutely no cost.
If you'd like a supportive and friendly community to learn in and with (there are newbies signing up every minute) click on the Sign Up Now button above.
On Wealthy Affiliate you can interact as you please or just hunker down and build two web sites for free while gaining the understanding of what makes a website worthy and visible.
Socializing is encouraged but some people just don't have the time until they're making significant extra income and others…just don't.
But I know that no one can help giving a nod to the experienced bloggers who will answer questions and post mini trainings to help everyone along.
You won't get lost in the crowd either.
There is a different shift every time zone or so. There is a live feed and a library of Q&A's including every topic about blogs, marketing, writing quality, and the many angles of how to succeed better and faster.
I hope you'll check out this opportunity to learn to work on the internet! Click below:

More ideas for you:
Please leave your comment or question below. I'd love to know what your ideas are on this.