Top Jobs – Retirees Over 65?




Are you looking for the top jobs for retirees? Oh – you weren't planning to be working after full retirement age?
You are in the company of millions! Millions of retired seniors who for decades,
Worked hard
Raised a family (or maybe didn't)
Paid into a pension through the job, or some other type of investment savings
Paid off the house
Started your bucket list
But what really happened? Many bubbles burst in a harsh way because of financial greed and corruption. Pensions are gone, banks are gone, and for many, the house is gone too.
Over fifty per cent of seniors retiring now aren't ready financially. Actually, they're simply not retiring! (Some ideas to help that issue HERE).And they can't all be consultants lol.
This is however quite a serious matter. Reinventing yourself is a dire necessity!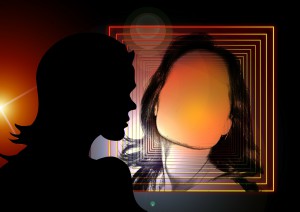 What Are The Desired Jobs For Senior Citizens Over 65?
Most retiree wannabe's, like yourself, have decades of experience and acquired knowledge. Whether you're a professional with degrees or a clerical worker, you have an abundance of skills to draw from. Perhaps skills you have never realized you developed.
What Many Work From Home Seniors Want

Work that is not physically challenging
Work that gives them time to exercise in the way that most benefits them as an individual
Work that allows them to rest when they need to
Work that produces enough income for good food and quality medical care
Activity that is mentally invigorating – "you don't use it you lose it"
Looking at a seniors' job board at the Glass Door web site, I see
Ads for in home caregivers (must clean, lift, bathe, cook, and shop for another  senior or person with a disability)
Ads for caregivers in hospitals, assisted living and skilled care facilities
Ads for drivers to help seniors get around
All of these jobs bring in under $26,000 per year. Those are hard jobs! And while age discrimination is illegal in the employment screening process…need I say more?
Try A Better Job For Working After Full Retirement Age
What if you could combine all your previous training and experience and:
Stay at home and earn money
Enjoy your house
Enjoy more family time
Travel (and keep earning)
Remain independent of the nine-to-five grind
Create your own work schedule
Learn new skills at your own pace
Help other seniors create a satisfying lifestyle doing what you do
Pick up and go – whenever! – even if you still work everyday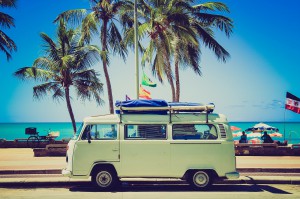 Top Jobs – Retirees Get Started!
You would like to stay at home and be your own boss, right? And work smarter instead of harder. Well you can!
Earning commissions  blog writing for money has never been easier. Not that it doesn't take some skills and some time each day, but the reason I say it is easier is that there is no guessing on your part as to whether your strategy is effective or not.
Within just a few minutes you will see that learning to make money on line is not out of your reach, even if you have no experience working on the internet.
If you have worked in the past
Coaching
Teaching
Training
Credentialing or qualifying others…
…you will love the opportunity to keep helping people improve their lives by discovering how they can start working after full retirement age.
If you have worked in advertising, in any form, you'll find yourself in high gear to learn the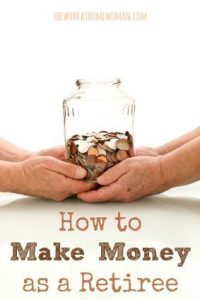 formats and tips for promoting products on line. What is really cool is that YOU get to pick exactly what you will promote.
If you have worked in health care, grocery markets, electronics, construction, banking, home repairs, landscaping…anything!…there are hundreds of products to write about and you know a lot about some of them!

With 24/7 access to information when you sit down at your computer, you can learn how to generate an income online.
"But How Will I DO That?"
You will follow a world class training method, a point by point instructional plan for creating your presence on the world wide web. You will learn:
What is WordPress and how to use it
How to work in seo (search engine optimization, or competing effectively for viewers on your web sites)
How to customize your web sites according to your own taste and style without abandoning what works
How to b.u.i.l.d. a business that will continue to generate income
And exactly how you tailor your websites to attract buyers through whom you'll earn commissions
Wealthy Affiliate is the name of the training system that I heartily recommend you take advantage of to begin your brand new adventure. Click here for a full review.
Using your years of hard won skills and experience to create a happy life in your retirement years is very rewarding.
There are millions of seniors, baby boomers, who are not in the rocking chair on the front porch, the proverbial image of aging gracefully in days gone by. Seventy is the new fifty and many seventy-somethings are earning as well as those in their fifties, at the top of their game.
Life offers no guarantees. You have already proven that you don't need any – you've come so far!
You have already proven that you are the source (on a social/human level) of your own success. You have run the corporate gauntlet, or the single parent gauntlet, or the foreclosed property gauntlet, or the unfair divorce gauntlet.
Are You Embarrassed By Your 'jobs for senior citizens over 65' Skills? Choose Work At Home

You will get the know-how. Wealthy Affiliate is a welcoming, interactive web site community of trainees, experienced web owners, and experts.
If you are a total novice to this, you'll be in good company.
If you are experienced at working on a web site, you'll fly like the wind!
Either way, you can track every detail of web site marketing whether you're acquiring, or enhancing your skill set.
But What Does It Cost To Get Started? Drum Roll…
Nothing…nada…zip. Having that out of the way you can click on the image below and start right now!

Since you're looking for the top jobs for retirees, I hope I have offered some inspiration to you! I'd love to hear from you if you have any comments or questions – just leave them below!