Empty Properties Sale – Is It An Epidemic?
Retail commercial property sale like Penny's, Kohls, KMart, Toys R US, Michael's, and other legacy type neighborhood landmarks seem to be everywhere now. The empty properties sale market is like dead wood.
How will all that real estate be used, transformed, or demolished?
And yet, that glut on the market of unused real estate is exactly what is driving the online marketing opportunities.
An online forum commenter who uses Once Born as a handle, said today:
"The shopping area in the city centre where I live has undergone massive changes in the last few years as the tipping point in the balance between bricks and mortar retailing and the Internet has been reached.
Three or four major chains of retailers have gone bust just this year. Empty premises are being filled with student accommodation for the nearby university, and places to serve the students, which has given the area something of a reprieve.
However, there is hardly anything left except for things that can't be done online (opticians, fast food, coffee shops and restaurants – everything else is not at immediate risk)."
Emphasis mine.
"Definition of tipping point
: the critical point in a situation, process, or system beyond which a significant and often
unstoppable effect or change takes place" – https://www.merriam-webster.com/dictionary/tipping point
A family urgent care center might show up in the corner drugstore, just so the chain can stay open. Because all those notions and sundries we used to buy at the corner store or pharmacy are sold online.
Over the counter drugs are sold in big box stores. Those warehouse stores have pharmacies too.
What's more, a  few years ago a realtor friend, Michele, told me that after the housing crash we would see real estate collapse in shopping centers and other large commercial properties. I sure see it now.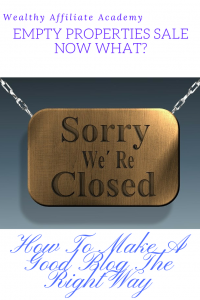 That is tragic!
How Do You Sell Online
Now that the point has tipped, tens of thousands  of previously well employed individuals have had to settle for far lower paying jobs. And many of those have wondered,  "how do you sell online?"
If that's you, you could get a job at any retailer which is still open, for paltry pay and unpredictable schedules.
Or, you could get (or keep) the not so great job you have and start learning how to sell online.
And now, what will you sell? No ideas?
Go to Amazon:
Browse through your favorite things
Browse through some really expensive things (that maybe you can't afford right now)
Browse through stuff you need for your home (house, garden, tiny house, small space apartment)
Check the pet items (love those Rhinestone collars!)
Look at outdoor patio furniture
Search indoor gardening supplies
Get a load of the best rated drones!That's how you start, just getting ideas.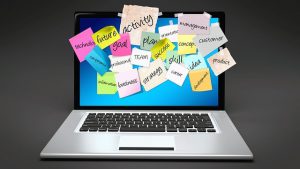 What Are The First Steps To Starting An Online Business
You already did the first step! That's if, you did the steps above.
Maybe you didn't go to Amazon but you went to Ebay because you shop there more.
Probably all the retailers you have shopped at are now online. And when your favorite neighborhood stores close, that's where you go – online!
And, doing an instant mental run through what was your favorite item? For more exploring:
What is the favorite item you gave your fiance(e) when you were engaged?
What is your favorite item you saved from the first place you lived in (as an adult)
What would you recommend as a 25th Anniversary gift for parents?
There is so much to sell! And it's all on line!
Grab a, or open Notepad and jot/type this stuff down. Believe me, you're going to use it all.
Create My Own Blog Site – Where? How?
Retail property rent on line is called "hosting". You need your own web site, or blog, to use as a store. The web site needs to be located somewhere in cyberspace, and those businesses that provide this usually charge a monthly fee.
And I know a place where you can get this for many web sites, for free. I'll elaborate a little further down.
As to how you create your own blog(s), the place I recommend is the same place where you can get the hosting for free!
If you're starting a business online (especially one you haven't done before) I think it's super convenient to have all the aspects in one place, don't you?
And wouldn't you love to have all the professional training in that one place too?
How about a community of both fellow students and pro marketing bloggers also? A community that is awake and alive twenty four hours seven days a  week?

Wealthy Affiliate is the one-eighty reversal of the empty properties sale recession phenomenon. It is a hub of blog building activity.
Blogs about thousands of popular topics. Imagine about a million members with a few blogs apiece.
That is a lot of web sites all selling on line!
Some folks sell their own products, but many affiliate with retailers like Amazon or Ebay, earning commissions from products they promote.
What IS Affiliate Marketing Online – And What It Isn't
Picture the old days of network marketing or MLM.
You joined up and paid a couple of hundred dollars for training materials and some product. You also agreed to henceforth spend a chunk of cash monthly, or you were out!
You paid to work for them. You drove out to weekly sales trainings that resembled spiritual revival meetings.
You drove to prospective buyers, or people who might also join up. In which case you sold them the training package.
Lots of time and effort on your part, no time at home.
Then came affiliate marketing, among the best work at home jobs. Well, the best, judging by the millions of people who  do it.
You start with an idea, like I talked about above.
You affiliate with an online vendor who sells the item or service related to the idea you're enthusiastic about.
You learn to build a blog, the right way, the fastest way, at the Wealthy Affiliate community.
You keep building your blog until you reach your tipping point of effort over to successful results (income creation).
You have now transitioned from the world of the empty properties sale tradegies into the world of affiliate marketing.
Work from home, or your RV or your cruise trip.
>>CLICK HERE TO MAKE YOUR OWN BLOG – FREE!<<
Related Articles
How To Sell Information On The Internet
How To Build A Blog With WordPress
Have you thought about working online? Have you built a web site? Do tell your story! Or ask any questions, in the box below.