How Can I Start Up A Business Of My Own

A lot of people ask me that, and quite often. Whether they want to work on line or off line, they want to know "how can I start up a business of my own"?
I'm going to answer that question, at length in fact, but let me digress for a just a little.
This is a true story and this is the kind of experience that drives a person to want to work for him or herself.
This person, female, is over 50. She'd like to get out of a huge city that is becoming less and less enjoyable to live in. She has searched the home rentals in a small town.
Basically twice the square footage rents for less than what you pay in the city.
So, maybe she doesn't even have to match the pay she'd getting now. A little less would make it.  She periodically reads all the job sites to see what is available. It's a small town.
It's got a K Mart, a Starbucks, a Home Depot, a Walgreens and a Rite Aid. They need cashiers, and people on the floor.
And every single job listing includes "must be able to lift up to 50 lbs"!
Kidding me? Is that really true? Or is that to deter older people from applying. Just thinking out loud here.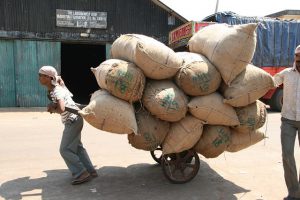 Age Discrimination In Jobs
First, you may have come to this blog to find out how to learn affiliate marketing at home. In that case –
Age discrimination in jobs takes many forms. One I saw happen in front of my eyes recently.
A mid-forties person was laid off after nineteen years with a corporation.
We all know how that works, right? They will hire a younger person to do her job at half the pay.
Her supervisor called and asked her "what was your job? No one knows what to do."
She had basically created her job as she went along. All her managers and supervisors didn't know how she put it all together and no one could replace her.
Many people who have been employed (in the US) and who are around their mid forties, are not looking for a start up business of their own.
Sadly, unlike workers in more advanced nations, they need a job so they can get health insurance for themselves and their family.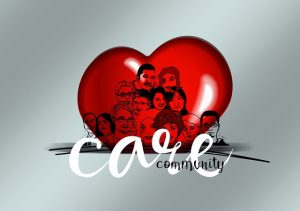 But how might it work for over 50 people or over 60 people who have insurance through a severance plan, Medicare or company pension?
How Can Affiliate Marketing Work For Seniors And Retirees?
Getting back to how to start up an affiliate marketing business – and people inquire about this for many reasons:
Boredom

To avoid depression after being laid off

Financial need

Rising prices

Health costs concerns

A love for social interaction and helping people

A sense of adventure and drive to create a new career

A reach for freedom and independence

Explore talents that are not related to their professional work
For most people, the easiest start up is an online business. You can begin with literally zero cost.
Here are things you need that you already have:
A roof over your head

A computer

Internet connection
That's all you need to start.
With no money to commence, you can CLICK HERE TO BUILD A WEB SITE FOR FREE.
What about money? Well, this is business we're talking about here.
A business that will grow (if you learn it the right way) and you will incur some costs as you go along. Under $50 USD a month, with a couple of exceptions here and there.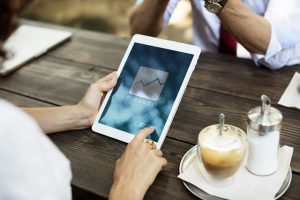 Is Affiliate Marketing Difficult
I don't think affiliate marketing is difficult given the right know-how.
Plus, you will save a lot of time learning to do it properly. From the basic of building a correct marketing blog, to learning how to get noticed on the world wide web, and going on to send buyers to the best place to purchase what they want and – here's the Voila!
You get paid a commission by the vendor or retailer.
This is a real work from home job. From your home office. Your kitchen table? Your patio? Your RV, as you travel?
Just recently I read a couple of blog posts from a Wealthy Affiliate marketer who was on a cruise ship. He was earning as he cruised!
I'm not going to go into the step-by-step starting a web site here, because if you sign up for a free account, that's all covered for you. In every detail.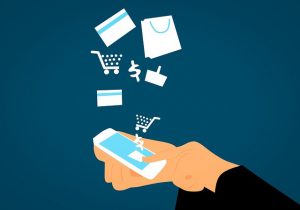 So How Do I Sell Stuff Online?
Keeping it simple, you're going to start a blog. Your blog is the foundation of your business.
You will learn how to enhance every aspect of your blog to attract visitors. To compete well, you will learn all about keywords, or SEO. That stands for Search Engine Optimization.
You will pick a topic, or niche to promote.
This works best if it is something you love and like to talk about. Or, just one item or component of something you can talk a lot about.
Here is the affiliate part.
Many vendors and retailers pay bloggers to promote their products. You become an affiliate with one, or a few, and they pay you commissions when a buyer arrives at their store following an affiliate link from your web site.
Amazon may be the prime example of this. This is because of the range of products it offers. But Amazon isn't doing this all by itself! Oh no.
Many Amazon "stores" are owned by independent sellers who use Amazon as an outlet. If you send a buyer their way Amazon handles the transaction and you get a commission. You don't have to deal with that other vendor at all.
When you shop on line and search for products you could end up landing at Target, Walgreens, Home Depot, in fact, any number of stores you're familiar with.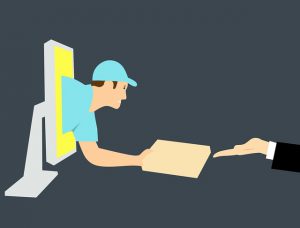 You will buy if it is a retailer known for generally good return policies, quality products relative to price, and fair or free shipping charges. Because you do that often already, right?
In many cases, someone is getting a commission from your purchase. That doesn't change your price.
Do you want to try this out right now? You can follow professional instruction for seven days without paying.
If you do nothing further you can keep the web site or two anyway. It will always be yours.
CLICK HERE TO START BUILDING YOUR FREE WEBSITES
If anyone asks you "how can I start up a business of my own?" just send them to this article right here.
Related information: