When should you start saving retirement money can be a depressing issue, if you haven't been putting away even a small amount starting at college age.
You have noticed, while reading some articles about investing, the tried and true method is to get a few decades lined up for your returns.
Suzie Orman, one of the most prolific writers to address the "ordinary people" situations, advises to just do your best.
If you haven't even started, and you're over 50 or over 60, then just start now!
Realize You Can Do Your Best Now
I just scanned a whole page of investment books at Amazon. You can CLICK HERE to see those. I haven't read them all but will examine the reviews and choose from that list before the day is over.
And I need to become more aware of these possiblities now.  Do you?
A few years ago I read a book about how to get wealthy and keep your wealth. Point number one was to start investing about $5.00 a week, when you're about twenty years old, and when you retire at age 65, you will have 1.5 million dollars saved.
If you're a senior, you probably registered quickly that to skip the Latte, and make your coffee at home, saves twenty-five dollars a week.
One hundred dollars a month!

Great advice, if you're twenty years old, to invest that amount. But what about us?
This is a blog for seniors or the disabled who want to, or must work at home. Most of us don't have forty-five to sixty-five years of investment return time before us.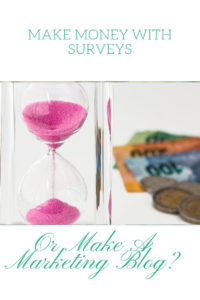 So we're going to become more aware of how to do our best, right?
One oldie-goldie method of saving is to take ten percent of all income and save that.
If you're downsizing and de-clutteruing, save everything from your garage sale or other means of getting in a little money for used goods.
Learn about investing, not my area of expertise.
In fact, learning new things is good for your senior brain, which can always do more!
The simple fact that you are aware of your situation means that you are already tracking a solution.
You Saw That Clickable Link Up There
I am not trying to sell you books on this post, but that link up there goes to Amazon.
Click on it to examine the possibilities of investing.

If a reader did come across this post looking for books, and they then bought one after clicking that link, I would get a commission on that sale.
I would also get a commission from anything else they bought during that shopping trip to Amazon. That link is an affiliate link.
Do you ever go to Amazon for one item and then remember you need a few more things? Do you check the daily deals? Millions of shoppers do.
Target, Home Depot, and Walmart customers do too. Can you see where I'm going with this?
I put that link there because –
one approach to adding to your not-enough retirement income is to start a marketing blog.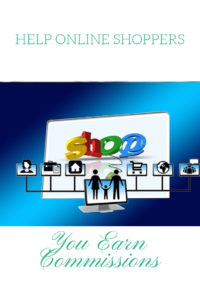 Imagine that in a few months, your blog, with a hundred posts on it, will attract buyers who are happy to see those links. Information and links that will make their shopping faster and easier.
Not that you shouldn't save and invest some of your savings, but blogging is an accessible back up plan for making some money on your own time and terms.
A marketing blog has a few features that puts it to the front of the line for starting a business.
Allow yourself to try out a ready-made blog building training system, won't you? No cost upfront?
Read more about that – CLICK HERE.
Take A Week To Create Years Of Being Your Own Boss Online

Your initial investment in exploring the potential to make money online is your time.
Can you put one week aside of your full time or after work time to learn how to create one or two made-for-marketing blogs?
CLICK HERE to go to your free one week business blog classes.
There is zero financial investment just to try out (unless you don't have a computer or internet connection) because those are already in your budget right?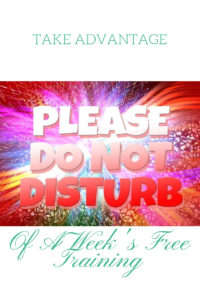 So back to your one week, when you're going to hang the Do Not Disturb sign on the back of your chair, or pin to your couch, you can learn the following:
How to recognize a product to promote, whether on Amazon or elsewhere

How to choose a url, or blog address (myblog.com,net,or info, just examples)

Click where directed to put a blog base together (all code prepared for you, you won't even see it)
I Understand This Is A Real Blog? Not A Trial Throw-Away?
Not one minute of your invested time will be wasted. The trial web sites offered use WordPress, a popular blogging platform, meaning coded foundation for site building.
Wealthy Affiliate, the training community you can access, provides their siterubix.com version on which you will build your business oriented blog.
After trial and error, and step by step guidance, you can then convert this to a dot.com (org, info, net, co). The real thing!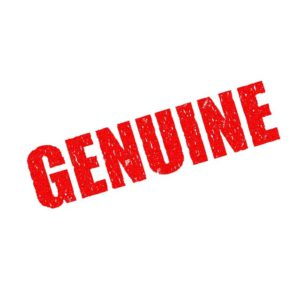 You will spend $13.99 – $15.99 for that Domain Name Service.
The classes are videos, and easy to follow. You can also repeat them for your best comprehension, as necessary. Each class has a forum discussion, developing in real time, where you can get questions answered.
Your next financial investment might be $19 for another whole month of access to the classes. A month!
You can continue to learn the professional development your blog needs to attract online searchers to your articles and recommendations.
You can help people find the items they want to know about and buy, online.
Start Saving Now
It is getting harder every month to live well on a low income, especially in the coastal cities. Poorer people usually have pretty good strategies in place for countering high food prices and incomprehensible gas hikes.
Unfortunately the gas hikes result in the increase of most other goods to compensate for shipping costs.
If you were to grow sprouts in your kitchen, for your salad greens how much can you save? Two sprouting containers can be had for about ten dollars.
A couple of bags of organic sprouting mixes for salads is under twenty dollars, and will last a couple at least a year.
Sprouts also have concentrated nutrition in the form of enzymes that rejuvenate your body cells. There are two good reasons to try it!  (Enzymes are the most expensive form of food supplements.)
That's just one example, and you may be knowledgeable about others.
Another might be to buy a used bread machine and make all your own bread. Mmm…That smell!
Here is an article I wrote about How Can Seniors Save Money. It gives you more household tips for spending less.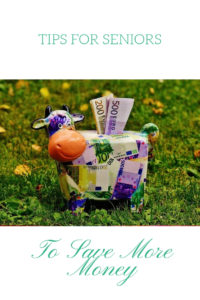 To recap:
Spend less with increased cognizance of how you spend

Save more – which means you'll get more sense of security

Get a back up plan for retirement years – know you have some control

How To Turn A Hobby Into A Home Business (jump-start some ideas, CLICK on it)
If you're a couple, consider your individual strengths and weaknesses that you bring to blogging. Maybe one of you is good at writing out ideas and the other is a good editor.
Any kind of trusted partnership equals more power!
Maybe one of you will write all blog posts and the other will add images, polish the format and do all the post-publishing work.
Oh dear what's that?
There are many tips for promoting your content which will be covered in your Wealthy Affiliate classes. You are never on your own!
A 24/7 worldwide community is at your disposal for getting help.
Creating a successful marketing blog may take six months to a year. It takes consistency and perseverance.
Think about how you will save money on:
Gas

Separate courses for each topic, either in a community college or online

Text books, paper, or printer toner for producing your own books
Consider how you have just invested some time in reading this article. I hope it inspires you to explore further as to when you should start saving retirement funds – or begin to create them.

Do you have a home business already, or an idea for one? Please do share, we can all learn from each other.
Use the comment box below.