Tough Love Parenting For Adult Children
It can be very stressful for seniors who are retired, or are planning retirement, when grown kids move back home. They are often blindsided with the need to establish tough love parenting for adult children.
Not only do these older parents not understand the statistics of just how many young adults do return to their parents' home, but they may have developed a completely different lifestyle since their kids left.
This page contains affiliate marketing links. We may get paid a commission on the sale of a product or service recommended here. This does not change your price, you pay what the vendor advertises.

I came across this article recently that opened my eyes about this situation.
"Adult 'boomerang' children who return to family home ruin parents' quality of life: study". You can read it here.
The study was done by The London School of Economics.
The results showed that young adults return home for two main reasons:
Unstable job markets

Rising housing costs
Looking back at my generation (baby boomer and we're quite irrelevant it seems) most kids wanted to move out right after high school. I recall that kids from all economic strata were willing to squish three to four pals into a one bedroom apartment. Some were in college, some worked and many did both.
Naturally this got old after a couple of years. Those times were however, brimming with excitement and expectations of things to come.
I'm so sad to think that young folks don't feel that way now. Because I don't think that kind of energy comes again, in life.
Stress Affects On The Body
"While the report acknowledges that co-resident adult children can be a
source of emotional and practical support for older parents, it says
they are also a source of conflict and stress in the family home."
The report even goes on to say that the return of a child or children disrupts and negatively impacts the parent or couple. The consequence is "similar to what might be seen when someone develops an age-related disability."
Most parents will have passed into a different stage of life that will involve:
Saving money for retirement

Saving money for more education/starting courses or new training

Planning for travel

Remodeling the family home for their new and exciting hobbies/needs

Down sizing – selling the family home for a lower maintenance dwelling

Enjoying a new found privacy and renewing intimacy

Attending to any health concerns
When these visions for a well planned and exciting future are interrupted by children showing up (sometimes for years) it can be distressing and depressing (even though we love our kids!) for parents to have to delay or cancel a new life.
Not only that, but if the adult children remain unemployed for a prolonged period of time, their senior parents can't stick to their new budget that is designed to give them a better shot at retiring.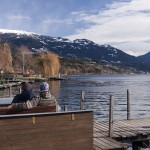 When Grown Kids Move Back Home
The study's numbers show that twenty-five percent of young adults in the UK live at home with their parents.
25%!
Another report from the US says:
"One in five people in their 20s and early 30s is currently living with
his or her parents. And 60 percent of all young adults receive financial
support from them."

A little pressure maybe for those older parents? Any stress effects on the body?
The US report tells us
"In 1968, for instance, a vast majority of 20-somethings were living independent lives; more than half were married."
And
"By 2007, before the recession even began, fewer than one in four young
adults were married, and 34 percent relied on their parents for rent."
The Historical View Of Childhood
I have to say I was amazed to read about the historical view of childhood that the US report recounts:
"Childhood is a fairly recent economic innovation. For most of recorded history, a vast majority of people began working by age 4, typically on a farm, and were full time by 10."
Whoa. That's a huge leap to the eventual acceptance that children should be protected, and school attendance became mandatory around the 1850's.
Just after the US Civil War it became a widely accepted notion that children, until about thirteen years of age, should be kept out of the economic family needs altogether.
Toward the end of that century, labor laws began to appear.
I do recall that it was in the 1890's when killing your child for annoying you, became illegal in the US..
Help Adult Children Become Independent
This a huge issue for parents, and a great stress when they want to help their adult children or child become independent.There is no way they're not wondering
How long will I live

Will my child be all right?

Will the world get even worse?

Will they ever get married?

Will this happen to my grandchildren too?

Will I even have grandchildren?
This kind of worry knows no bounds! You know right, if you're a parent?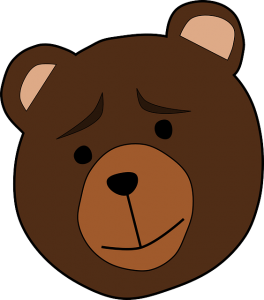 To add to the stress, adult children don't really want to be parented. They're grown ups, right? They may have a degree or two. They have been beyond advice anyway, since their early teens lol.
It's not that I'm making fun of them, oh no. I know a few. They experience a lot of self-doubt and anxiety. The world, and the current economic complexities don't make much sense.
They may, or may not be aware at how their parent(s) are stressing about their own futures. And the kids are not all right!
Rules When Adult Children Move Back Home
I'm not sure that the majority of parents would think about enforcing this beforehand.
It would depend on whether the parents were business oriented, boundary oriented, and good at negotiating.
It could depend on how much warning a parent gets, whether there is any time for thought!
There certainly are young adults who will flip burgers if they have to while the resume sits on Monster dot com. Yet the 27 year-old Annie, (from the US article) a college graduate, paralyzed by student loans,
"has been living in that old bedroom for four years and is nowhere closer

to figuring out what she's going to do with her career. "Everyone tells
me to just pick something," she says, "but I don't know what to pick."
Personally I can't relate to that. Keep bagging at Whole Foods or whatever. What about your mom who is housing you?
Are you ready for tough love parenting for adult children?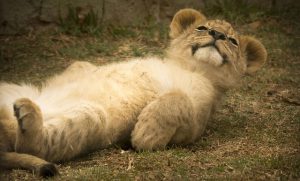 Do you have kids at home after college? How does this play out for you? Do you and your spouse need more money in retirement?
Need a new idea? You can learn how to write a blog like this one, and maybe make some money too!
And please leave your thoughts about this topic below!
Related material – Retirement Money Needed