Need An Affiliate Marketing How To Guide?
Who are the people looking for an affiliate marketing how to guide? The ones I've talked to about learning to do something on line and make an income come from these  categories:
Sick and tired of a commute that keeps getting longer

Too sick to go to work (chronic fatigue and other auto immune or anxiety disorders

Work in a shrinking industry

Want to get ready now for retirement and relocation to a cheaper economy
This page contains affiliate marketing links. We may get paid a commission on the sale of a product or service recommended here. This does not change your price, you pay what the vendor advertises.

Why would someone's commute get longer? Right now rental costs are skyrocketing in some areas. That means that when a rental increase happens, people may elect to move farther out from central. They need the cheaper rent, but will have a grueling commute if they can't get a job where they have to live.
The people who suffer from the chronic exhausting auto immune system conditions aren't helpless. But given the ongoing treatments and periodic flare ups, many need remote jobs (work at home for a company).
Those who can't get those have asked me about how to learn about affiliate marketing.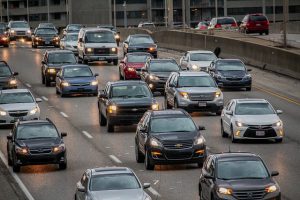 Encore Careers After 50
"In the first decade of this century, America lost 56,190 factories, 15 a day." Industry Week reported in 2016.
Carrier in Indiana paid workers $20 an hour but elected to move to Monterrey, Mexico where workers would get $3 an hour.
Workers "openly wept as United Technologies shattered their hopes, their dreams, their means to pay middle-class mortgages." (United Technologies owns Carrier).
"Carrier took $5. 1 million of those tax credits in 2013." Those were tax credits "established specifically to ensure that green manufacturing jobs remained in the United States."
A different way to outsource jobs is for a company to lay off skilled workers and hire temps. They can use them weekly as needed, no commitment, no benefits. And at a lower wage.
If a person is over 50, they aren't willing to have that happen again! You wouldn't, would you?
I've told my friends (I'm not a career consultant or anything) to look at learning to blog, and develop a business on line. During the next few years while they take what they can in terms of employment, they could end up making a real income on their computers.
Stay with me or scroll down. I am going to tell you where to get the how to guide for that!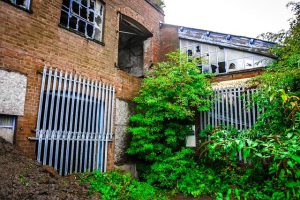 Jobs For Seniors Over 60 Working From Home
Driving Jobs For Retirees
I had looked into this category for a friend recently. I'm not going to recommend Lyft or Uber. There are too many complaints about those companies with many accounts of people averaging $2 an hour.
What was more appealing were driving jobs with transit companies for seniors who qualified – Medicare beneficiaries. There was another area of transit to transport rehab patients to the correct facilities which could be longer trips and paid for mileage covered as well as an hourly wage. 
Part Time Jobs For Older Workers
"Part-time jobs are more likely to be lower-level positions in industries like retail and health care. And even for these positions, older workers must still brush up on computer skills and evaluate whether they need to expand their skill sets. But with a bit of insight and creativity, older workers can land part-time jobs that provide stimulation and challenges – and pay more than minimum wage." – from Monster dot com.

Five Popular Online Jobs For Retired Persons
The AARP site has a good page with elaborations on the following categories:
Customer service representative

Online Juror (I find this one fascinating!)

Virtual Asistant

Online Tutor with or without certification. If you can tutor math and Physics or SAT prep you've struck gold.

Writer-Editor
This AARP page also mentions Christine Durst, an internet fraud and safety expert and cofounder of RatRaceRebellion.com, a website that screens job leads on home-based jobs. Good to know someone is taking care of the frauds and scams aspect!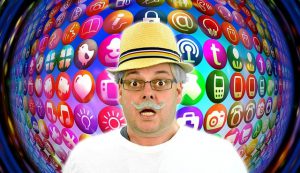 How To Make Money By Working Online
Maybe you haven't been suddenly laid off, nor are you partially disabled or sickly, and you don't have a terrible commute.
Maybe the idea of working at home (or from anywhere!) just appeals to you! Whatever your situation, here is my recommendation for an affiliate marketing how to guide.
Wealthy Affiliate University. No, you're not going to get a degree. But you're going to get what you want. You're going to learn everything.
What is affiliate marketing/how do I make money

Can I promote my own products (yes!)as well as be an affiliate


Can I build the right kind of website for marketing by myself (yes!)

Can I learn how to compete for customers (yes!)

But – can I really make a professional looking blog? Yes!

How To Be Your Own Boss At Home
That's how you want to end up, right? Your own boss at home or
At the family cottage

At your kid's house visiting the family

On your RV trip

At your brother-in-law's vacation house in Tuscany (dream big!)
It's great to dream and I highly recommend it. Do those vision boards where you paste up pictures of things you want. Feed your brain the good stuff!
You'll need to look at it while you learn the nitty-gritty.
But you won't be alone!
Aside from having support from a spouse or partner (if you both learn this you'll have twice the results!) with Wealthy Affiliate you'll have a huge community of beginner – to – experienced – to – expert web site owners who are all marketing online.
You will be able to join mini-groups whose members help each other on social media.
You may pick up a personal mentor who will help you fast forward your progress.
You will see weekly live cutting edge webinars that review specific marketing strategies.
You can also CLICK HERE to see the first 10 classes for FREE!
It's a seven day trial and you can immerse yourself.
You can build TWO web sites to practice with.
Both can be converted to a professional dot-com blog with a couple of clicks so you won't have to rebuild.

You will learn because you will DO every step as you study. Lots of 'how to' information.
I think that's exciting, don't you?
If you decide to join I will see you in there and I will personally help you in any way I can.
What's your vision board – mental is all you need. What's on it?
You can have it. You'll work for it. But you can have it.
Any questions or ideas you want to add? Would love to hear from you.
Related material: What Is A Good Side Hustle