Do you ever wonder about quick ways to earn money online – can Phone4Kash work?
The creators proudly proclaim that they are making internet millionaires overnight and that kind of hype. 
I don't personally use Twitter anymore, but enough people I know do. That means if ONE internet millionaire was made by this, or any app, I'd know about it instantly.
Probably you would too, right?
I'll try not to be discouraging about making money from home, especially to my senior audience here. I'll proceed with a closer look at Phone4Kash, and if we don't discover that it's a way for you to make any amount of money online, I will tell you a way you can!
But first: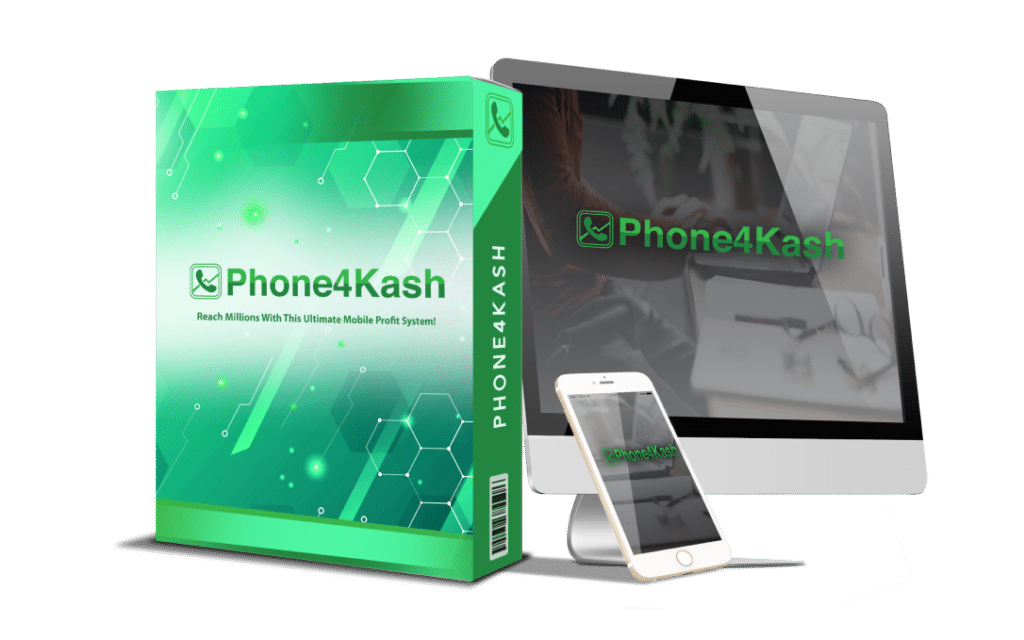 I quote the creators claims:
You don't need to do any coding or complex set up!
You don't need to pay thousands to a programmer!
You don't need your own Apple or Google Developer Account!
You don't need previous experience!
You don't need a website!
You don't need tech skills!
You don't need paid advertising!
You don't need to pay monthly fees!
You don't need a product!
But wait! Not too far into the video tutorial on the Phone4Kash promo site, the teacher says "copy the code and go to the control panel  of your website – hold it right there!
What happened to "You don't need a website"?
What happened to "You don't need tech skills"?
Do you know where your control panel is, in the website you don't need?
Believe me, when I read this kind of promo I Want To Believe – know what I mean?
If you don't know how to find a control panel in a website, and add code, stay with me. I have a few websites, and I don't need to use a control panel or add code, ever. 
>>>>>>>>>I haven't had to do that for over ten years!<<<<<<<<<
How We Got More Than $43,080.10 By 'Lazing Away' On Our Phones…
That headline is written by the creators of Phone4Kash.
The new phone app that will enable you to disperse links about products to make you affiliate commissions to millions of phone users. Because we all love getting those uninvited notifications on our phones, all day, don't we?
Now, I'm a senior too, and this blog is to help seniors who want to work at home, and also the disabled who HAVE to work at home, to find the best way they can earn extra revenue to their pensions and SSI or SSDI benefits.
But, to depart from my own revulsion to getting endless notifications on my phone, which may be shared by millions my age, I will continue to review this opportunity.
"If you can spare 2 minutes a day, that's all you need to succeed with Phone4Kash.
Because 1421 members just like you are already getting iOS and Android payments over and over again …"
Many seniors have owned businesses, or worked in businesses, that probably made NO DOLLARS in two minutes a day, average.
But times have changed! I'm doing my best to keep up, and I bet you are too, right? So i"m willing to learn new things, especially if it means I (we!) can:
earn decent money from home
live the RV lifestyle, earning with my laptop
visit family when I please
get the best medical care, without worry
go back to school for a degree if I want
live an anxiety-free life
And all those good things!
And you newbies reading this article – you can do this all without paying for traffic or building a list.
But, newbies don't even know what that means, right?
Just saying! 
How Do You Make Money On The Internet
That's what you really need to know, right? So, right here, I am going to give you a link to a training website which you can peruse for no money, for a week, and examine the classes that will help you start. 
Classes that will walk you through starting one or two websites, designed for developing a business on the internet. 
You can create an account, with no credit card or any type of payment asked for. Promise!

Here is why I recommend this incredible training opportunity. You will create your own internet real estate (your blog(s)) which you will always own. 
You  will pay about half the cost of hosting (having your site(s) on a server that will keep them visible online).
You will pay about half the cost for your domain name (hiitsme.com, .info, .net, et al).
You will have a weekly training webinar with an experienced internet marketer who is patient, does the step by step walk through of the elements that build a good blog, and for a bonus, is really funny.
You will have 24/7 access to a live feed of Q's and A's, with the million plus world wide members . Many of them are as new as you, and many are top money-making marketers who share their tips and tricks with you.  Amazing, they are!
You will have many classes (some you will access for free, with your initial free account) that walk you through:
starting your site
picking a name
deciding what kinds of products or services you can write about easily
where you can send readers and buyers online, to make commissions
how to mine from your own experience with jobs/hobbies/real life
how to attract the numbers needed to your site to earn money
Learn To Make Money Online Today
So I'm talking about "learn" "today" and that's a real reality, with just one click.
I'm never going to say  "make money on line today" or "make money in two minutes" or any of that crazy stuff.
With the training I recommend, and still use, to keep myself sharp and on the cutting edge, you will learn the nuts and bolts of designing and creating content on your website, that will be unique to you. It will be your Brand. 
Your style, your delivery, your expertise, offered to the searchers who seek a certain product for their specific needs.

This is an article I wrote a while back, giving you some ideas for Your Blog, Your Brand, if you have concerns about getting started. 
What Can I Write A Blog About