Everyone wants guaranteed targeted web traffic, right? Surely, you too?
Along came an app called SpeeeD, which claims the following:
"This isn't some old outdated traffic source that nobody uses…
This traffic source has real humans who whip out their credit cards and cause a buying frenzy like nothing you've ever seen before… 
You'll be able to leverage this 416,000 visitors an hour platform from 1 dashboard in 1-click…"
Slow down there! Any experienced marketer will want to question these figures.
I'm not saying this is impossible – there are some highly successful marketers who may get that kind of traffic due to their relentless and savvy promotions, or  – paid ads.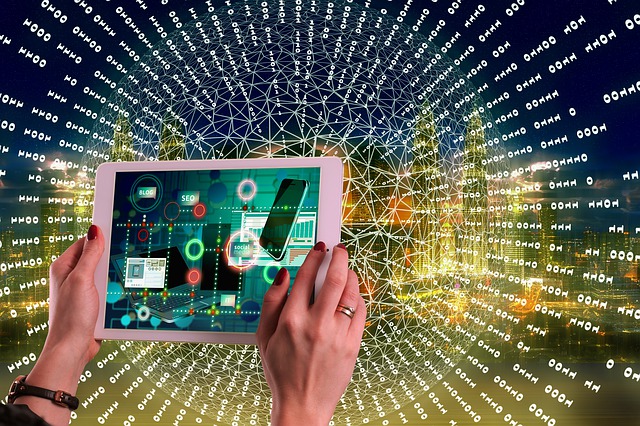 That's another headline I saw today. If you've ever worked in advertising, you know there are no cheap advertising methods anywhere.
Unless you learn how to blog online the right way, to develop your own web site that in and by itself WILL generate its own traffic, in time.
In other words a site owned by you, IS a platform from which you can market products which will get you commissions from purchases made by your readers.
There is a whole system in place, tried and true, which will not go away. That's why I started THIS blog for seniors, the disabled, or anyone who wants to investigate work from home jobs.
I was able to see how this system would work, because I got a free account. I got access to a batch of blogging-building "how to" classes. For a week! I devoted all my waking hours to learning about affiliate marketing online.
Does that sound like something you'd like to do? learn? To know?

The creator of SpeeeD goes on to to talk about Quora, and its huge website stats:
"Now Quora gets over 300 million visitors a month…
That's:
10 million visitors a day…

​416,000 visitors every hour…

​6,900 visitors every minute…

​115 visitors every FREAKING second… "
And, yes Quora is an enormous web site with thousands of contributors. Many of them write excellent answers (Quora is a Q & A site).
And many of those writers share their affiliate marketing links, or links to their own website where they are promoting products for sale by retailers.
So, Quora is a way to get targeted traffic, or attract readers who are looking for information and deals on the subject of the author's topic.
More claims:
"We've discovered a totally legal, easy and ethical loophole that doesn't require any of the following:
No Tech Skills

No Being On Camera

No Uploading Images

No Setting Up Funnels
No Previous Experience

No Paid Advertising

No Waiting Months For Results"
I can look back at the days before I found my recommended training for making money with a blog – when I had no tech skills. I had no website. I didn't know how to write content for a blog. 
I guarantee that if you are a beginner, someone searching how to start working at home online, the above SpeeeD app is not going to be a snap.
Lots of people publish articles about how to make money online "free", make money blogging "overnight", or in a week. 
I've been doing this for over ten years and I never saw that happen for anyone. A really well presented affiliate marketing blog may take up to six months to bring in some revenue. 
Do you want to learn how to build an affiliate marketing beginners blog?
Affiliate marketing for blogs entails some know-how. Specifically:

How to target an audience interested in a specific topic or product

How to write good content – useful content, for the readers

How to link your articles to a retailer who will pay you for the referral

Get free blog design templates
Where Can I Start A Blog?
You can start a blog where the pros hang out. The real people who make a living from affiliate blogging. A community of bloggers who encompass a HUGE range of products, hobbies, and digital information.
My blog, this one, is targeted at seniors who want some extra money in retirement, and also the disabled who have to work from home, or who would prefer to work from home.
Many seniors live in their RVs and travel around while making money blogging. 
Many younger people travel and make money with their laptop as they go.
You can start a blog at an exciting, always live, professional business site called Wealthy Affiliate. There are dozens of classrooms, designed for you to develop your site step by step. The right way. 
For no money upfront, no credit card on file, you can study some basic classes. You can build a free site, which is yours for months whether you continue with the paid training or not. Yours!
If you decide to proceed with access to training at the low price of $49.00 a month, you will learn how to get guaranteed targeted web traffic which will be yours, not Quora's or any other site that someone else owns and controls.

Related article:
What Is Clickbank University A Scam – Or Will You Make Money?