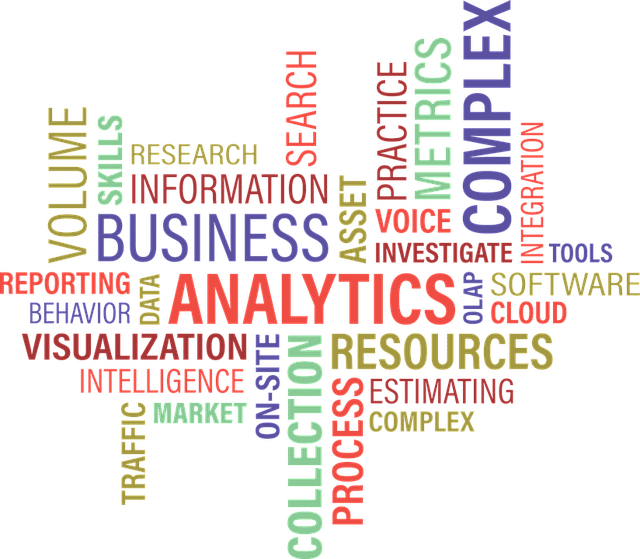 If The Blog Is Not Getting Success, Then What Should We Do? I have been asked this numerous times lately, by some beginner bloggers I know.
I was reminded of this question when I came across some material about setting up a blog solely for the purpose of attracting google ads.
It's called Madsense Profits
Note: Google's AdSense is a program which a blogger can sign up for.
Once a blog is attracting targeted web traffic, google will set ads on your blog. When your blog readers see the ad on your blog, and click on it, this could lead to a sale. You can read more about google AdSense here.
When this happens, google pays you a small commission, because google can track the source of the sale back to your blog.
Sounds pretty easy, right?
Note: you have to have a blog set up to do this. And the best way to make a good blog is to get really good training in designing a business blog, not an any-old type of blog.
Your skills will bring you guaranteed targeted traffic. Because that's what blog success IS – reaching the readers who are focused on what your blog is focused on. 
I was lucky to have been referred to a great training site where I started with a free account and did some courtesy lessons.
If you haven't started a blog yet and would like to take this opportunity to look at the training, you can do so – just CLICK below.

And now, Madsense Profits has been created and is described as (I quote):
Madsense Profits builds your content FOR you in minutes, based on any keyword or category you choose.
This is hands-down the fastest way to have a fully-monetized business and ready to start making you money."
How do you choose keywords
(what are those anyway, a beginner blogger would wonder).
Part-time bloggers may take months or a year to get the expertise they need for effective keyword research.
There are m.a.n.y. related products like Madsense Profits, check out these YouTube titles!
FREE Organic Traffic for Affiliate Marketing On AUTOPILOT! (100% Legit)

Make $300/daily From Facebook Groups Organic Traffic Method

21 days affiliate millionaire

Get 100% FREE Affiliate Traffic (1 Click gets THOUSANDS to Your Affiliate Products FAST!)
Wow! Look at those promises!
And can Madsense Profits do any better?
Can automated blog creation, "spinner" blog content actually make you money?
What Does Madsense Profits cost?
Today the price is $6.71.
However Madsense Profits reserves the right to raise the price at any time.
That would be a big red flag for me, an affiliate marketer looking for good products to promote to You, my reader.
If I promote something to you, I want to think that its price would only increase every few years, along with the general economy.
Madsense Profits' creator says "It uses a constantly growing database of phrase variations written by REAL people to convert existing online content into readable, unique posts for you."
But wait!
Whose existing online content?
I write online content, millions of other bloggers write online content.
If you were an established blogger, would you want your content "converted" to some content an automated software system could rewrite for thousands of their users to create blogs on which they don't write anything?
I have a problem with that. 
But, much more importantly, Google and other search engines have a BIG problem with that.
Google and other search engines like original quality content.
Whether you're writing about fly fishing or woodworking or crocheting, or about the best camera lenses or cordless garden trimmers, search engines don't care.
They care about you publishing your content about your stories and experiences. That your content is predominantly unique to you. 
Madsense Profits does offer you some kind of training – to make their system work.
Yet, it states  "With the included content finder and spinner, you can start seeing free traffic and consistent results practically overnight … Again, with NO need to write or edit a single word yourself!"
In the good old days, not that many years ago, we called it blog scraping – just grabbing content from successful blogs, "spinning" it, which means changing enough words and phrases, or scrambling the format, to try and call it original…I think you get the picture.
It's plagiarizing. Even for under $7.00, is this worth your time?
The purchase allows you to create 5 blogs on which to post plagiarized (or AI generated) content – but how different can it be from other purchasers' content?
Won't the content spinners spin it the same for many users?
So, what is worth your time? Would you like to create a unique blog with a professional domain name, with a simple professional design?
Would you like to train to build a blog business that will grow and gain authority online for years?
It will cost you more than $7.00 but I'm betting that's OK with you! That's a burger without fries, right? 😀
I could write another five thousand words about all the things you need to know to produce a successful blog, and I can answer the question "If the blog is not getting success, then what should we do?"
And that would take a lot of your time to read the 5000 word essay, wouldn't it?
So I'm not going to do that.
I want to make it easy for you to find out about quality blog training, get a good look at what you might want to pay for, to develop a business online that will make you money, and help you thrive.
And, especially if you're a senior citizen looking for a quality life working from home or a disabled person who has to work from home.
Both those categories are populated by people who have experience and knowledge to share and can make money doing so.
And I would love to help you begin to do that. Keyboard warriors!
OK, so I'm a little silly, but I am also optimistic about your futures if  you want to earn income working from home.
And I don't want you to waste time with a good sounding offer that won't get you a website that you own and can build into a real business.
I want you to build a blog that will bring you success.
Not overnight! Who wants overnight?
Your blog will be You, your original content, your passion and ideas to share with others.
I know you want it to be the best it can be, and if it is, that's why it will make money.
So click the button below. Take a look at what is possible. You won't have to pay anything, or provide a form of payment. 

Another post that may interest you:
Do Money Making Apps Really Work