What can you do about it once you understand that chronic stress affects body functions?
Your Chronic Stress Affects Body Strength And Brain Power
Below is an excerpt from the article
"Sleep — Why You Need It and 50 Ways to Improve It"  at this page  on the Dr. Joseph Mercola website:
Estimates

suggest 1 in 3 Americans gets less than seven hours of sleep a night and

more than 83 million adults in the U.S. are sleep-deprived

Wakefulness is

associated with mitochondrial stress and without sufficient sleep,

neuron degeneration sets in, which can lead to dementia

When you upset

your circadian rhythm, the results cascade through your system, raising

blood pressure, dysregulating hunger hormones and blood sugar,

increasing the expression of genes associated with inflammation, immune




excitability, diabetes, cancer risk and stress, and much more

During sleep,

your brain pulls together and extracts meaning from the day's events,

thereby fostering insight into the workings of your life. Sleep

increases your ability to gain insights that would otherwise remain

elusive by about 250 percent

Adults need

seven to nine hours of sleep per night for optimal health. Included are

54 tips and tricks to help improve the quality and quantity of your

sleep"
Good sleep is one of the bedrocks of health, which is why I bring up this topic first.
Here is an informative video with Prof. Matthew Walker about why we sleep. This video presents clear information about the benefits of sleep on the brain, and of the body. And, in particular, in the immune system.
Help Reverse The Effects Of Disturbed Sleep
Chronic stress is most simply defined as:
You fall asleep thinking of a worrying topic
You wake up thinking of the same worrying topic
Life is complicated! Very few people do not worry about issues in their life. Many find comfort in religion, in philosophy, and in loving relationships.
Yet, many find absolute faith to be an elusive factor.
Many philosophies don't simplify life but incur more complications. High control groups demand purity, social isolation, extreme study/work schedules and charge high prices.
In these, people who have left those groups realize the inherent contradiction of seeking relief while being stressed to the max.
There are many stories of physical and mental breakdowns recounted by those who crawled through a long recovery, with or without help.
Many experienced autoimmune diseases, cancers and the like, all stemming from chronic stress.
In our work life, many pursue the large salary, intense lifestyle jobs, while being stressed to the max.
In both the subcultures of high control groups and in the mainstream, the main ingredient missing for all is good sleep, and enough good sleep.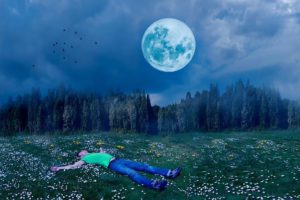 Recovering Good Sleep Cycles
Good sleep will be a great benefit to all aspects of your life:
Your general well being

Your work

Your relationships (even if just with yourself)

Your creative life, hobbies/art involving others, or not

Your energy level and weight

Your inflammation levels and longevity

Your inflammation levels and pain

Your joint and muscle function

Your digestive system

Your mental acuity

Your blood sugar stability
In fact, when you have a poor night of sleep, your body is in a pre-diabetic condition for several hours. (per Dr. Walker)
 Insomnia Is Bad For Your Health is an article I wrote in an effort to guide readers to make a good choice for a dietary supplement to improve sleep.
Increasing good sleep hours will benefit all your body's functions.
And, you will stress less, which in turn will contribute to your ability to sleep.
Why We Sleep by Dr. Matthew Walker clears up much confusion and long held beliefs about good sleep.
"A thoughtful tour through the still dimly understood state of being asleep … Why We Sleep is
a book on a mission. Walker is in love with sleep and wants us to fall
in love with sleep, too. And it is urgent. He makes the argument,
persuasively, that we are in the midst of a 'silent sleep loss epidemic'
that poses 'the greatest public health challenge we face in the 21st
century' … Why We Sleep mounts a persuasive, exuberant case for
addressing our societal sleep deficit and for the virtues of sleep
itself. It is recommended for night-table reading in the most pragmatic
sense."
—New York Times Book Review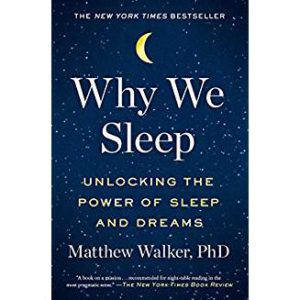 CLICK HERE TO GET YOUR COPY NOW
Get A

Plan

To Improve Your Sleep
The Way Darkness Works
There is a special function of darkness that affects our sleep. Once light starts fading melatonin is secreted in our brains.
Melatonin is a hormone that prepares us for sleep. Overnight in the brain, melatonin helps the brain detox.
Melatonin blockers are:
Caffeine

Alcohol

Marijuana

Light, especially blue light.
It is essential to set your electronic reading devices to yellow light.
For television watching, you can wear UV ray blocking glasses, or clip-ons to your prescription glasses.
CLICK HERE TO SEE A VARIETY OF UV BLOCK LENSES
Eye shades to wear while sleeping, and black out curtains are a must for those who work a night shift and sleep during the day. However, night shifts are not healthy. You can't stay in your Circadian Cycle reversing your sleep shifts from night to day.
Conclusion
Just a one time event of stress will disrupt your sleep.
Cortisol, the Stress Hormone, is secreted into your bloodstream. It is the cause of inflammation in your body. Inflammation is related to all degenerative conditions and aging.
Chronic stress contributes heavily to the most disastrous diseases like:
IBS

Cancers

Joint and muscle pain, and degeneration

High Blood Pressure

Hormonal imbalance/endocrine disruption

Insomnia
Dr. Walker also cites that if a person gets under seven hours of sleep in a night, tests show cognitive impairment. That's of great concern if you think about how many nights in a month when you don't achieve seven hours of quality sleep.
Insomnia also prevents good memory creation.
How can you reverse chronic stress? I'd say number one is to learn how to sleep better.
Meditation helps many people to break their stressing mode and relax. In my article about meditation, the focus is avoiding binge eating. But do people binge eat? Because of stress. You can CLICK HERE if you would like to read that.
Journaling can also help to release stressful thought patterns. CLICK HERE if you would like to get some ideas about keeping a journal to reverse a stress pattern. This article is also concerned with weight loss, but can be applied to any topic that may be occupying your thoughts.
Would you like to know how to write a blog post like this one?
How do you manage chronic stress? How do you get good sleep? I and my readers would love to hear about your strategy. Just use the comment box below.