Write For A Blog
Welcome to my blog about making money at home! Can I tell you all about that on this page? Well, yes and er – no. Well, mostly yes.
Source of top image.
Blog Writing For Beginners
Have you ever thought about this and wished you could wave a magic wand (or make a few point-and-clicks) and have a blog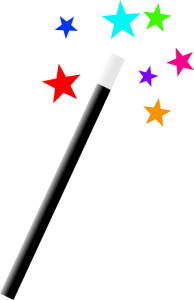 appear? And just start writing?
If you have, then I'm going to tell you how you can almost give the magic wand wave, and actually see your blog appear right before your eyes. Truly.
If you could start a blog with a few clicks – that is, have all the "install" work done for you, you could go for that, right?
Free Blogs VS Blogs To Make Money
The platform on which your blog, or web site, will be built, is like the foundation of a house.
The most used free blogger sites are owned by Google and WordPress. Those are platforms with the structure already installed for you. You have a space to write and edit, and add images and videos.
And those are great for writing memoirs, family vay-cay blogs and that kind of thing.
Because they are provided by Blogger and WordPress in order to create interesting content for readers (and ultimately, advertisers) they are not intended to be used as commercial spaces.
On the other hand, this blog uses space that is paid for, and the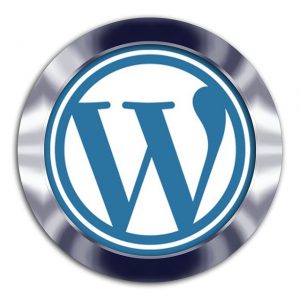 site that hosts it is called Wealthy Affiliate. That is where you will learn how to build a blog with wordpress. Full explanation following…

So you arrived here at this write-for-a-blog site for a reason – making money on line at home. Every blog post on this site is meant to help you sort out the why's and wherefore's of the opportunities to work on your computer:
Without leaving your home

While Rv-ing and maybe that's your home now

Being free to visit family when you want, while earning money

Seeing your on line income starting small and growing

Feeling the relief from not having enough money in retirement
What To Write For Your Blog
On one hand a blog can be sheer indulgence on the writer's part. Because you can write about what you love talking about!
Or maybe you write because you don't like talking much! It works for introverts and extroverts, professional marketers and peeps who just love to share.
You will write about your favorite topics and the products that help you to engage in your favorite activities. That simple!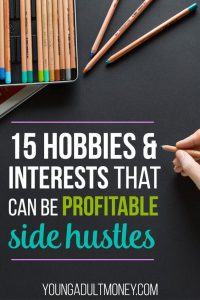 Can you make a quick list right now of the products you need and have bought for your hobbies or self-employed work so far? Or the ones you have always wished you could have? It could include some of these:
Computer and supplies

Boating and supplies

Wood working and supplies

Crafting

Cooking

Renovating

Interior design

Garden design
Just to name a few!
When you share your enthusiasm and your knowledge and skill sets about the use and advantages of these products that peeps can buy on Amazon, Target, Home Depot, Walmart, etc., you can set up your blog to link your reader to those, and that's where they will buy.
This is called affiliate marketing.
And that's why Wealthy Affiliate is – well, Wealthy Affiliate 🙂
Because those retailers and many more affiliate vendor sites pay you a commission when someone you send over buys!
How To Write For Blogs
Basically, it's conversational. You need good grammar and spelling. Not too long sentences. You know how you read on line. You kinda scan, right?
You see short paragraphs with descriptive headlines so you know if you want to slow down and absorb the information.
You will see "recent posts" on the side and you might want to jump on over if a title interests you.
You may see Social Media icons you click on if you want to share the information with friends.
You may see images on the article that you save to your Pinterest board if you have one.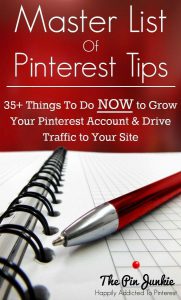 You can follow a Pinterest board of mine, CLICK here.
How To Blog For Seniors
Seniors contemplating retirement or forced into retirement by downsizing companies/lay-offs may be scrambling for ideas as to what will they do next.
You may have lots of experience writing on web sites, but have you built one?
You may have zero experience writing on line yet you can still learn how.
The Wealthy Affiliate training for starting an on line business provides point by point video training where you are looking at the trainer's computer screen as the instructor shows you how to start a no-cost site, name it, and put up the essential pages.
And I bet I know what you're thinking this second – "what's it gonna cost me!" And that's exactly what you should be wondering!
You don't want to be paying anybody for anything until you're sure it's not a scam.
I sure can help you get started-CLICK HERE.
You've probably seen lots of training offers on line ranging from a $37.00 course to a $297.00 per month membership training club with a forum, tutorials, private messaging with other members (some very skilled!) and a sense of community.
Those can be great but here is what I use for $299.00 a year! There is an annual Black Friday Special for three days which gets you that price forever on the Wealthy Affiliate University community.
At all other times, you can participate with a monthly membership of  $49.00.
source.
Even better than that, I can show you where to start learning the true professional way to write on line with hours of instruction, and it won't cost you anything.
Remember when the Fuller brush man would leave a product at your house to use for a whole week than come back to see if you wanted to buy it? That free trial model still exists!
 If you're really feeling scared about the rising cost of good food, a good neighborhood, medical and vet bills…I won't go on, because it's just too scary…this blog is to give you hope, and much more than that, an optimistic concept of the future.
If you have experience with web sites, you will click through setting up your first site – zoom!
As a beginner you will proceed at your own pace and have seven days to keep shaping your first web site.
After that week, you can keep following the training for a month, at a $19.00 cost. I mean, wow, that's two Big Macs!
The Wealthy Affiliate training walks you through building your blog, to include everything you need.
Eventually it can become about making money.
Initially, it is about building the kind of site that can go in any direction you want.
No coding. No huge learning curves, to add those little details.
CLICK HERE TO SEE THE ADVANTAGES NOW
If I see you on the other side I'll give you more tips too!
If you have any questions, please leave them below. I'll get back to you!