Start A Small Website Business
Do you need to increase your SS income? Do you already know that you will eventually end up with not enough money in retirement? Are you among the millions who are about to reach retirement age, with a feeling of dread hanging over you?
Read on! Here is some real hope for a better life as a senior citizen. You may not retire at the "normal" age (whatever that means these days!) but you may still be able to quit that job and work as your own boss, and  learn about blog writing for money.
To be clear here – nothing you can do will actually increase your ss check, if it's been calculated correctly. The solution I recommend is to draw on your talents and cash in on making money online.)
Social Security, or whatever your national old age pension is called, might not cover your retirement basics. You may have to relocate to a less expensive area to survive in, isolating yourself from friends and family. It certainly would be wonderful to avoid a drastic change.
A couple with the higher end of the benefits may survive well together on their combined ss income, although money will always be tight.
If you don't have an idea about retirement benefits from your social security contributions, government web sites have calculators you can use.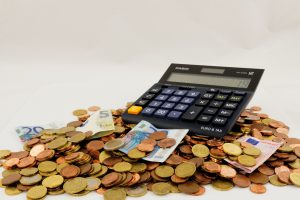 There are both general (no secure data needed) and specific calculators. For the detailed formula, you will create a secure account and be able to access your personal work records and contributions, and view how much you can expect to receive when you apply for benefits.
Here's a sample result on the lower income end:
An single person has made $30,000 USD in the last year worked
This individual has worked for 24 years
Benefits are applied for at age 66
There are no other retirement savings
"Social Security may provide $11,916 per year
Your retirement plan requires $30,000 per year. This is based on retirement expenditures of 100% of your last years income of $30,000. Without Social Security your retirement savings may run out at age 66. With Social Security your retirement savings may run out at age 66. Social security provides $11,916 per year starting at age 66."
From: The Bankrate web site.
This is an auto-generated response and what it is saying is that you are up the creek! (And I am going to show you where to get the paddle!)
In comparison, if this person made $120,000 USD per year, the social security benefits would be almost $48,000.
So those are approximate calculations.
Taxes!
If you continue earning up to $32,000 in wages, 50% of your social security benefits will be taxed. If you earn more than $44,000 85% of what you receive will be taxable. This is a general calculation, not exact.
You may opt for a 10% deduction of your benefits to be withheld for income tax. You can also save it yourself, which is better, because you have the funds available should you have an emergency.
In the more expensive US cities a one bed apartment starts at $1200.00 a month. It costs about $1200 a year to keep a twelve years old car on the road. Medicare costs about $120 per month. So a $30,000 annual wage (take home about $25,000 after taxes), which is twice the official poverty income, barely covers those items.
You just need your own business!
 I Want To Start My Own Business But Have No Money
(If you have done your retirement income projections and want to cut to the chase with an online business for retirees click here now.)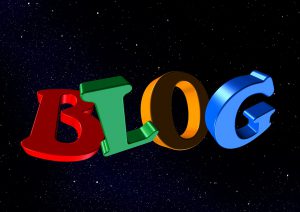 Here is the hope!
You can learn how to profit with a blog (or a few!)
You do not need any money to take classes and actually create a couple of web sites
Senior Citizen Education Opportunities
In the US the state of Ohio comes in at the top with over twenty institutions listed as offering free or discount education courses to senior citizens.
The other states offer between one and ten locations where seniors can study or audit classes, and offer discounts for those over fifty.
The Senior Resource site talks about how nice it is to remember going to school, and how it's a place to meet people every day.
It is also noted how much study retains cognitive abilities and prolongs mental degeneration.
Those points are true. But many retirees need to make money!
That is why I am recommending the senior citizen education opportunities offered by the Wealthy Affiliate University.
Wealthy Affiliate gives a huge volume of video classrooms with painstaking discussions.
The goal of the training is to learn how to profit from a blog, or a small web site that you can grow to attract buyers for products that are:
Sold and shipped by huge retailers
Ebooks with educational information, self-help and the like (instant downloads)
Products of your own (physical or digital)
Anti-aging beauty or nutritional products
Services like travel, and virtual assistance
Web sites (yours) that promote local businesses

This is called Affiliate Marketing and you make commissions on sales. You may also earn from monthly memberships (which would include Wealthy Affiliate itself if you wanted to promote it), as you would with local business promotion, or direct ads.
Affiliate marketing is the easiest, I think. Yet, in order not to waste time it is best to get the correct instruction right from the start.
Working Home Jobs That Are Not Scams
There are so many scams these days on and off the internet.
What might be a quick way to spot a scam without spending an entire day reading about the many?
Here's the bottom line: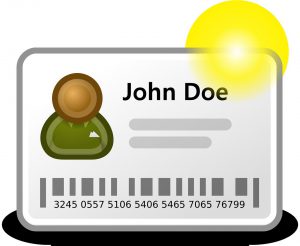 What do they want to know about you? How much personal information, including payment information does an online training for the web teaching site ask for up front?
How much does an "opportunity" site give you or reveal to you about how it functions, what it costs, and what can you reasonably expect to learn from it?
You should be able to browse and "try it on" before spending money.
Go ahead and check this course home page out for a look at a complete lesson with practical tasks outlined.
You can see that below the lesson materials that there is a real time discussion going on, by newbies just like you. And you can see how much detail there is in that one class.
Rather than me verbalizing further about the extensive instruction on that page right now, get your log-in done and take advantage of the week long free trial training. You only need a user name and password to explore the education available to you, a senior who needs retirement income.
You will be pleasantly welcomed by savvy members who provide even further break down of the training modules.
Start the classes at the beginning. Soon you'll have a web site (you can build a free blog HERE) up to continue the training with! Then one more! Still, with no financial outlay.
Please let me know below if you have any questions and I'll get back to you!