What Is The 12 Minute Affiliate System About
I wanted to get as much information as I could to find what is the 12 Minute Affiliate System About – what is it affiliates can do in 12 minutes to make money on line?
Is the 12 Minute Affiliate System a scam? It doesn't seem so, yet it takes some looking to figure out what making money with this method will actually cost.
If you are new to this subject, affiliate marketing is you, the affiliated business person, promoting a product and when a sale is made, you get a commission. 
You  >>>>>promote>>>>>someone buys>>>>>you get a commission.
Eezy-peezy, right?
This page contains affiliate marketing links. We may get paid a commission on the sale of a product or service recommended here. This does not change your price, you pay what the vendor advertises.
If you want to learn how to do it for yourself and learn how to  make a good blog – or blogs – that you OWN and will always be able to edit and update – for the purpose of affiliate marketing – I would love to share how I do it. 
The 12 Minute Affiliate System costs $9.95 to join – not too bad, what do you think?
When you've signed up, it will then take you "12 Minutes" to sign up for a Clickbank account, and a Clickbank user name.
For Newbies, there are videos if needed. The regular prompts are easy to follow.
Clickbank will verify your email, you will enter some information into your profile and – voila!
The next financial outlay (yours) is to purchase an Auto-Responder service (a monthly cost). You will also choose products to promote – yet, if you're too new to decide, they will choose three for you.  
The 12 Minute Affiliate System is a "DO-It-For-You" set up.You can opt to have the small in-between steps done for you, for a fee of $62.00.

With your Auto-Responder purchased, the system will be able automatically embed your name and affiliate link into emails that will be sent out "for you".
But, sent out to whom?
What made me raise my eyebrows was when a cheerful host on their start-up video said "if you don't know how to get traffic, you just go here and click on Get Traffic", like wow, just click!
What is traffic anyway?
"Internet traffic is the flow of data within the entire Internet, or in certain network links of its constituent networks. Common measurements of traffic are total volume, in units of multiples of the byte, or as transmission rates in bytes per certain time units. " – Wikipedia

(And I really must mention here, if you know how to get traffic, you are probably are way ahead of needing this Done For You marketing system.)  
But that is where you BUY traffic, starting with a $99.00 bundle. You can spend $99.00 a month, a week, or every day!
Hundreds of emails will be sent out promoting the products you choose from the Clickbank marketplace, for which you will have been given an affiliate link.
This system wants to set you up with multiple streams of income. That is always a good thing, so everyone says. And it makes sense.
So now you're getting started with three products. A diet product, a How To Make Money product, and a relationship repair or personal development product.
Now you need $99.00 X three, however often you want that paid traffic sent out. 
The system will embed your links into emails written for you and send them out. You may hear from these potential customers and you will respond, as needed. 
Some will buy the product right away. You'll be paid your commissions, per however you set your payment schedule up when you entered your profile details.
It can take a few months to start seeing sales in an increasing amount. And don't forget, you are buying traffic on a regular basis, to prevent everything from coming to a screeching halt.
It is really hard to say how fast you might start making more than your overhead costs. Meaning, making anything.
My take on this system is that you have got to spend at minimum of $99.00 a month to keep it going. The more money you can invest in this, the faster, potentially, money will come in.
So if you've got $2,000.00 per month to keep spending in this system, you'll be making significant money, for sure.
BUT. There's always a but, right?
For the time and money you have to put into this system – wouldn't you rather learn the BIG PICTURE of affiliate marketing?
The reason why I give this affiliate marketing opportunity a thumb down, is that you don't learn how to make a good blog, you don't really learn to do anything except buy traffic.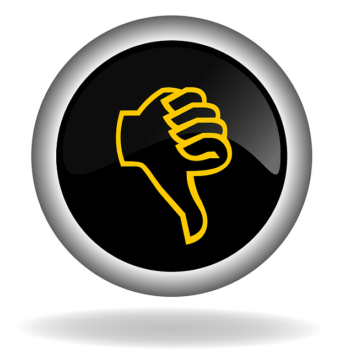 It is not a scam, but it looks like you have to persist through several months before you have any idea how it's working.
For the real How To secrets, that within a few months of applying the techniques and building a real business blog the right way, keep reading on!

If you're a senior or an about-to-be senior, or someone who simply wants to make the transition to work at home, do you want the process done for you and completely out of your hands?
Or would you prefer to learn business blog making and with that training, and be able to make web sites that will make you money for years to come?
I did, and now have almost twenty blogs that promote a variety of affiliate products.
I started the hard way – with a realization that people were making money on line, making small web sites that sold, or helping others understand how to blog for money.
And how was that happening?
The crazy thing is, I made a blog and wrote content that was lucky for me, due to a past career, was very good content.
I recommended one affiliate product but one day it disappeared from the Clickbank marketplace and  – poof!
All gone.
I wanted to make more web sites, and more professional looking sites that I could adapt for a line of products.
But I didn't know how. I don't write code.
Does that sound like you? Do you want/need to make extra money, or make a living online?
Do you want to know my special secrets for making affiliate commissions online?
A few years ago I was an abandoned single mom. A laughable stereotype. A cartoon, sometimes, in my mind.
I was fortunate to have a job, that paid about one tenth of what I earned as a professional before I married. Yet it kept us going.
And you know why I eventually got a computer and internet service for my home? I went into debt to buy one.
Because my child and I spent many dinner times at the library so he could get on the computers there and research what he needed to do his homework.
I knew that could not go on…Indefinitely.
About a year after getting this computer, and after reading a lot on line, deep into the nights, I realized people were making money at home by marketing online!
I needed, just like you need to now, learn:
How to write a blog

How to find things to write about for money

How to get found online by shoppers


How to add images to my blog that helped promote an affiliate product

How to add the right legal disclaimers

How to include the correct non-US disclosures
What would you rather do now?
Buy a Do It For You system?
(I'm not saying you shouldn't – if you have the money to keep putting into it, go for it.)
Or would you prefer to spend, say, maybe a little under $50.00 a month to create and maintain blog(s) that bring in an income – blogs that you own, have complete control over and can even sell?
Regarding discounts for this membership site – the first discount is 100% off.
That's right, you can access a series of classrooms for no cost, for one week, and build one or two blogs which you get to keep.
The second discount is over 50% off – you can keep studying for a month,  at the price of $19.00 USD!
But wait! There is a third discount for premium membership at the price of $49.00 a month.
You can buy a yearly membership for $495.00 , getting two months free.
Even though this is professional training, not a Done For You system, you still get a lot. Like:
How to find good affiliate products to sell

How to write good product reviews

How to pick a good theme for business

How to get traffic for free in perpetuity


How to build up your own email list (not paying for it)

Free technical support for your sites

And tons of tips from other members on writing good titles and headlines (to format your posts) making Youtube videos, using Pinterest to get more traffic, just to cite examples.
I want to help you get started the correct way, with the proper set up for your blogs.
So get started now!


Related material:
What Is CBD Oil A Review Of An Affiliate Marketing Opportunity