Online Work For The Disabled
Disabled veterans and retired military service men and women often face challenges with employment. For many, online work for the disabled is the best solution for this problem.
This article will discuss employment work-at-home positions, and a self-employed work model.
The latter topic is basically what my whole web site is about. This solution also works for seniors, low income workers with retirement age looming, military spouses and folks who have been laid off or retired early.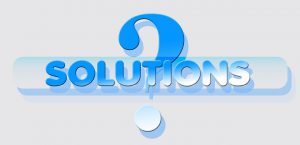 As for online jobs for the disabled, let's look at why it is such a great solution.
No issues with relocating
No problems with lack of employment in your area
No need to drop your local network of family, friends, and health care workers
Training is available for anyone, anywhere in the world, via the internet
Learn at your own pace and try out the business model for no cost
Top 10 Legitimate Work From Home Jobs
oDesk Trainer gave the following list on Military .com:
Transcriptionist for medical/psychiatric/dental documentation: Transforming the obscure jargon of health care practitioners into comprehensible reports is a well paid task for those who have familiarity with the nomenclature of the fields. Normally the employment is in clinical facilities. Work-from-home opportunities involves search and promotion on the part of the self-employed to establish contacts and acquire work. Estimated income –$33,000.
Virtual Assistant: You could be a professional or personal assistant. At home on your own computer, you would perform secretarial tasks. $35,000 per year.

Translation: If your forte is another language(s) you can make about $44,000 working on line in this field.

Travel Agent: I'm not sure this one is still in the game. People can now go on line and make their own reservations.
Call Center Phone Rep: some companies do have a system for customer service assistants who work from home.
Web Site Developer and System Maintenance: Site creation and IT work can easily be done from home. These jobs seem to be readily available and provide an excellent salary.
Tech Support: Where would we be without our technical trouble shooters! Social skills are needed, along with the expertise – and this too can be an at home job.

Editors and Technical Writers: This field is big across many industries and can be worked remotely.
Teacher: K-12 on line classrooms are everywhere! Contact your local school boards!
Graphic Design: Design, brand, and draft. Businesses compete hard for a distinctive logo and image. The computer applications are all in place for this field.
I'll add a number Eleven here: How To Make A Living With Fiverr. If you click on that title you'll get the complete article.
All of the above jobs assume that you have an updated computer set up at home, including good quality sound for phone contact and high speed internet. But how many disabled vets have all that?
You must do your own job search and compete for the available positions. Given that job listings are constantly changing, you can check daily and, for example filter a search at Monster.com with "work from home" and your city or area.
Today I see that in Austin, TX there are jobs in the fields of sales, advertising, Registered Nurse Training, social work instruction, and IT work. Some state that they need someone from the area.
While a job for a social worker is described as "work from home", "% of travel requirements" is "unspecified". That is another filter that must be in place if you cannot leave your home. (Some companies may want you to interview in person as a final step, or attend periodic meetings.)
To solve this potential obstacle, I am offering a look at a different solution, online affiliate marketing. It is a self-employment business model which requires training. Two advantages of this model are:
You can try out the basic training for free, initially
You can center your entreprenurial effort around topic(s) you are familiar with and passionate about – you choose.
Disabled Vets Live In Poverty – Solution!
909,000 search engine results show for that phrase. The stories and reports are sad beyond belief. How can this be? Is there a truly workable solution?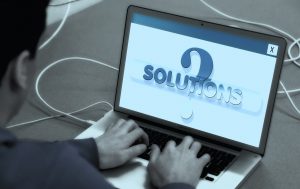 My personal snippet…A disabled vet I've corresponded with over the years – Holly Mann – was my first tutor on internet marketing. Holly served in Iraq, and was discharged with a disability and meager support to rebuild her life. She sold her computer so she could buy a flight to Thailand to augment her resources. Then she built herself another computer from used parts.
With an intermittent dial up connection, Holly built small web sites for real estate businesses and sold them. She was soon making $12,000.00 a month while traveling, and eventually returned to the US. She is now retired. Her book "Honest Riches" was a best seller and it was the first affiliate product I marketed.
Holly was repulsed by the numerous income at home scams – the many dead end scam sites charging money upfront and offering nothing, that ruined the field for many. Thus "Honest Riches". That was 2008. Since then, I could find no one who would honestly teach…
…How Do Bloggers Make A Living
After trying many courses, memberships that accessed a forum or tutorials, (and many of which, free or paid, were scams), I found Wealthy Affiliate University. I signed up for free and put together two web sites – here is more about how that works.
I was working two jobs then and could not keep up with the website building. Later, my hours were cut and I immediately returned to its intensive training.
The Wealthy Affiliate instruction teaches blog writing using WordPress.
You can see all the material that is covered. And that is just one of many training classes. With a free account you will learn:
How To Earn Money Online With A Website
What a WordPress blog is (this website is a WordPress blog)
How you make it look the way you want it to
How you put your authorship on it
How you focus content on promotional products you're enthusiastic about
How you write a blog post to engage readers
How to include words that people use to search those products (there is a tool!)
How to use images correctly and where to find good ones that are copyright free (you can post your own too)
How to publish your blog post to the internet
You can get a blog published in a couple of days with the walk-you-through classes.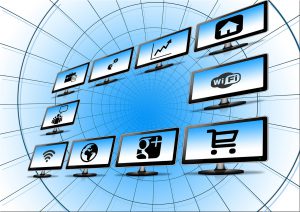 This is set up for individuals who have no code writing abilities. If you have experience writing HTML and can publish to the internet, you are way ahead of other newbies who seek online opportunities for the disabled.
I recommend Wealthy Affiliate with its inclusive volume of classes.  You can click right here for more about how bloggers make a  living if there isn't enough money in retirement.
You can participate in many of these classes for free to get the idea of how do bloggers make a living.
I honestly think you will be flooded with ideas for veteran work at home jobs. Just think about all the things you have always loved to spend time doing. The favorite past times you had, and all the products you had, or wanted, to enhance your fun, or your previous jobs:
Tools
Equipment
Accessories
Recipes
Ingredients
Electronics
Appliances
Apparel
Art (writing, drawing, crafts, music)
There is no end to the items that you can choose to promote when you start affiliate marketing with a website. You only need one, or one category or niche. Yet you will get two when you sign up with a Starter Account.

And you really can start for free. Assuming you have a computer and an internet connection, you're on!
It takes most newbies a few months to build an attractive website that starts to earn affiliate commissions. When your website leads someone to make a purchase, you get paid.
Your time, persistence and patience will payoff!
It is the real deal and long term training will bring you a monthly cost.
View the instructions that go into a top of the line business model for  your online work for the disabled.
Click here for your portal into a new life! You can just log in, take the tour and get started!
Please feel free to ask questions about this opportunity or leave a comment and tell me what you think. And, please, do tell of any income at home scams you have run into!