Just yesterday a friend witnessed a personal story of elder abuse and FBI fraud. The perpetrators were pretending to be the FBI. I wonder how many other recent fraud stories there are that we won't here about.
Fraud Scams, Stories Abound – Take Notice!

If you think the FBI is not busy, take a look at this page showing successful investigations that resulted in convictions so far in 2019. Astounding, and with millions of dollars in fines for those in prison.
The scope of these scams are truly startling. We don't hear about them on the evening news. They include:
Internet donor fraud

Mortgage fraud

Lottery fraud

Health care fraud

Government contract in Afghanistan fraud

Bank fraud

Counterfeit money operation
I could go on, and the first page on that link above is one hundred out of over nine thousand, as of today. You could read the stories for a month!.
In Her Backyard
Gail Bernstein, my generous friend I'm staying with while my broken leg heals, employs a handy man, a skilled senior who lives in his trailer and boon docks around town. He lives well enough, judging from the clean motor home and Dodge Ram that pulls it.
We don't know his full story, but he's not down and out and he himself looks well kept.
Yesterday when Gail went out back to check on his day of work in a backyard artisan shed, he was shaking like a leaf.
He had just received a phone call, allegedly from the FBI. They were on their way to pick him up.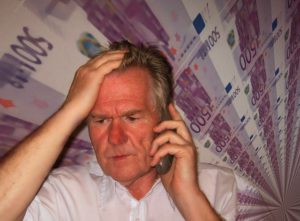 The person calling him stated that he was a victim of identity theft. It involved his ex, and also involved theft and a murder.
He claimed that the FBI had frozen his bank accounts, and his Social Security benefits.
Most people would be shocked by this information. This senior was rattled and Gail and I were astounded.
Elder Fraud
"The FBI has opened 66 economic crime investigations related to elder fraud since March 1, 2018″…"
Its data shows confidence fraud and romance scams aimed at the elderly
accounted for more than $184 million in losses over the past year." – Results of Elder Fraud Sweep Announced
This man's life could have fallen apart quickly if he was detained for a couple of weeks, or even days. A boon docker, his home and vehicle would have been impounded, building up about an eighty dollar a day bill. Plus he would not be getting his mail concerning its whereabouts in a timely fashion.
Yes, he could lose everything, fast.
We don't really know this person, but we felt for him.
The situation seemed drastic. Law enforcement certainly would need to establish that he wasn't a willing participant in the fraud. It would need to verify his ID details and whereabouts during the criminal activities.
And we could do nothing to help. Gail could only wait to see if he showed up for the next day, or not.
It Is A Scam
The following day he showed up. He told Gail that he had called his son who lives in another state, and he looked up the situation and verified it is a scam.
This man is linked to the web by his phone but does not have a handy way of getting online with a computer.
(I know from using the library in a large city, how many seniors and disabled folks practically live there all day, to use the computers.
You can see from the cars parked outside that some of them live in their vehicles. What a sad situation in this wealthy country.)
Just imagine if these scammers had stayed on him and demanded that he text his SS number, birth date, et al, to their office. And then he did.
Fortunately that didn't happen. I wonder how many terrified seniors did!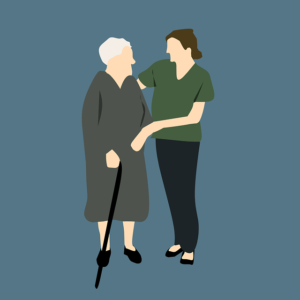 Have any of them had heart attacks or strokes over this? Have they lost their life savings?
Scammed People Are Not Stupid
Senior generations were raised to respect authority and trust people in official positions. That makes them easy prey for scammers. It is almost incomprehensible the degree of depravity that goes on these days, facilitated by data mining by "respectable" businesses.
"The number of defendants, victims, and alleged financial losses exceeded last year's figures, when the Department of Justice announced charges against more than 250 subjects and losses of more than $600 million." – from the linked Elder Abuse article above.
Six hundred million!
When I wrote my article "Reverse Mortgage Risks" I wanted to warn seniors about the possibility of losing their homes, or signing up for an expensive and unfair loan. And, there are reverse mortgage scams.
I had no idea of the frauds going on.
My article Senior Poverty Statistics discusses the numbers and recommends the best place for a person to learn how to write a blog for money, just like this one you're reading.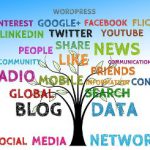 If that is of interest to you,
CLICK HERE TO LEARN HOW WITH A FREE WEEK OF TRAINING
You can learn the basics of small home business blogging, the right way, and engage with a million plus member community. Many of them are seniors who want to make some extra income from home.
I recommend it because I know it is not a scam. People can take a week to view basic site building lessons, and create two sites for free. Those sites will remain on line and belong to you, the creator, even if you do not join the training community.
You will not be asked for a payment method, or any other personal information other than your name and email address.
That's pretty easy, isn't it?
Thinking more about Gail's employee, who is strong and can still work, that isn't every senior. How long will he be able to earn money? What if he didn't have family?
Social security or disability benefits can pay for groceries, gas, and sundries. It will not pay for a roof over one's head. The homeless numbers in this country prove that, and many are seniors.
That's why I recommend Wealthy Affiliate online training for internet marketing.
CLICK HERE FOR MORE INFO ABOUT BLOGGING THE RIGHT WAY
Many people are paid commissions by recommending products to the millions that shop online everyday.
It is an ideal job for seniors and disabled people who cannot leave home to work.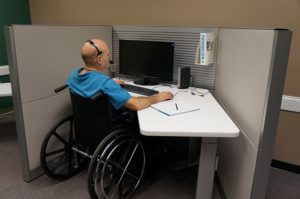 It is very enjoyable to write about product lines that you love, be it kitchen wares, fishing equipment, electronics and more.
Related material:
Do you know anyone who has been scammed financially? Please do tell, as these recent fraud stories must be told! Use the comment box below.